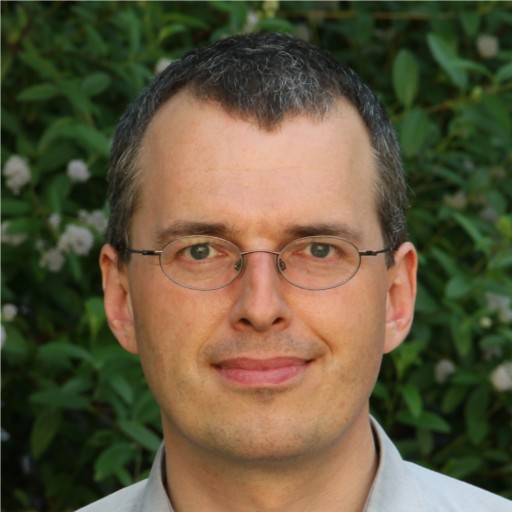 I am a University Senior Lecturer in Computer Science at the University of Cambridge Computer Laboratory and a Fellow of Wolfson College.
Primarily a computer scientist by training, I also have backgrounds in electronics, digital signal processing, communications engineering, and physiology. My broader interests cover most aspects of applied computer science and technology, including neurophysiology and robotics.
My research and that of my PhD students has focused so far on computer security, in particular hardware and signal-processing aspects of this very wide field. Compromising emanations, RFID security, and the security of positioning systems (distance-bounding protocols, authentication of navigation signals) have recently been particular areas of interest. I also worked in the past on hardware tamper resistance, smartcards, network security, "intellectual property" protection technology (in particular pay-TV conditional access), data compression, video and audio technology, FPGA applications, and some standardization matters (character sets, semi-structured data, file formats, etc.).
Contact information
Dr Markus Kuhn
University of Cambridge
Computer Laboratory
15 JJ Thomson Avenue
Cambridge CB3 0FD
United Kingdom
Phone:
+44 1223 3-34676
Fax:
+44 1223 3-34678
Email:

[Javascript required]


(spam-filter delays possible)
Home address (only local access)
Reachability status: Away 9–27 August 2016.
PhD applicants: I'm always glad to discuss specific project ideas with PhD applicants, preferably over the phone rather than by email. But please do not email me unsolicited CVs. Instead, please submit those through the University's central Graduate Admissions Office and list my name on the application form as a potential supervisor.
Internships: I do not have any interships on offer.
Recent publications
Khaled Baqer, Johann Bezuidenhoudt, Ross Anderson, Markus Kuhn: SMAPs: Short message authentication protocols. Security Protocols Workshop 2016, 7−8 April 2016, Brno. (to appear)
Marios O. Choudary, Markus G. Kuhn: Efficient stochastic methods: profiled attacks beyond 8 bits. CARDIS 2014, LNCS 8968, pp. 85–103, 2015.
Omar Choudary, Markus G. Kuhn: Template attacks on different devices. COSADE 2014, Paris, 14–15 April 2014, LNCS 8622.
Omar Choudary, Markus G. Kuhn: Efficient template attacks. CARDIS 2013, LNCS 8419, pp. 253–270, 2014.
Markus G. Kuhn: Compromising emanations of LCD TV sets, IEEE Transactions on Electromagnetic Compatibility, Vol. 55, No. 3, pp 564–570, June 2013.
Some other online texts
Effective scientific electronic publishing contains a number of tips for preparing online papers, mostly intended for our local research group, but probably useful for others as well who want to generate nice PDF files with LaTeX.
I have a long-standing interest in the international standardization of technical conventions. The habit of doing things differently than the rest of the world can be a source of great annoyance, especially on the Internet. In the early days of the web I wrote a few tutorials on areas that I feel particularly passionate about, some of which have become widely-quoted references over the years:
I have a sideline interest in computer timekeeping. I proposed a new Time and calendar API for the C programming language, which stimulated a lot of activity in that direction. My UTC-SLS is a proposed standard for robust handling of UTC leap seconds in computers. There is also collected information on low-frequency radio time signals.
Software
Older material previously found here is now in my home page attic.
Teaching
I currently supervise as a PhD student Christian O'Connell. Former PhD students of mine that have already graduated: Piotr Zieliński, Steven Murdoch, Gerhard Hancke, Saar Drimer, Andrew Lewis, Marios Omar Choudary.
We organize a Security Seminar Series, which is open to the public.