Full library guide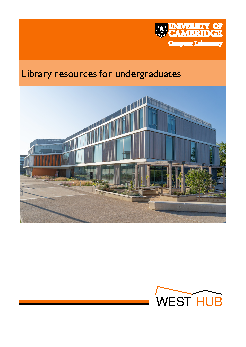 Undergraduate's library guide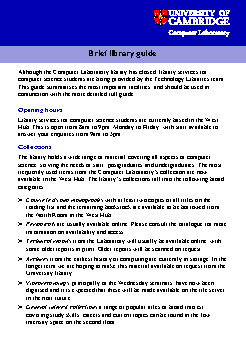 Brief library guide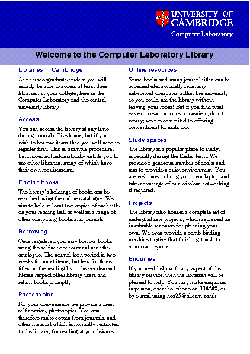 Welcome guide
Please note that this guide is intended as promotional material for new readers, and is included here for completeness. Existing library users will be better served by one of the above documents.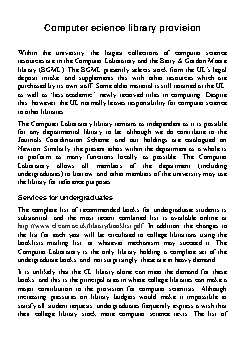 Library provision for computer science
Please note that this document was written for the benefit of college librarians needing to support computer science students. Current students may wish to refer to one of the above guides.