Contact information
Addresses, Telephone, Fax, E-mail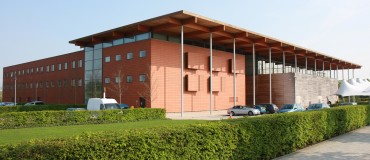 Postal Address
University of Cambridge
Computer Laboratory
William Gates Building
15 JJ Thomson Avenue
Cambridge CB3 0FD
UK
Maps and directions are available from these links.
Enquiries & Reception
Tel: +44 (0)1223 763500
Fax: +44 (0)1223 334678
email: [Javascript required] or go to the Reception page for further information about Reception facilities

Head of Department: Professor Andy Hopper
Personal Assistant to Head of Department: Joanne McNeely
Tel: +44 (0)1223 334607
email: [Javascript required]
Departmental Secretary: Caroline Stewart
Tel: +44 (0)1223 334603
email: [Javascript required]
Teaching Administration: Dinah Pounds
Tel: +44 (0)1223 334639
email: [Javascript required]
Graduate Education Administration: Lise Gough
Tel: +44 (0)1223 334656
email: [Javascript required]
There is also
Website feedback
Please send comments, corrections and/or suggestions to the owner of the page concerned. The respective owner's contact details are usually linked at the very bottom of each web page, after "Information provided by". Please always mention the URL of the page you refer to.