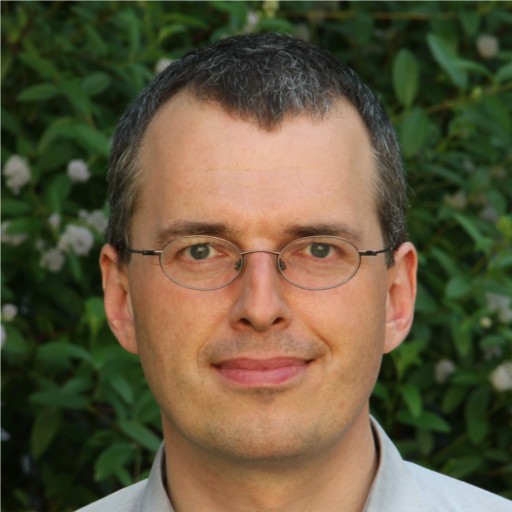 University Senior Lecturer at the University of Cambridge Department of Computer Science and Technology (the former "Computer Laboratory") and a Fellow of Wolfson College.
Research interests: computer security, in particular hardware and signal-processing aspects, including in particular compromising emanations, RFID security, and the security of positioning systems (distance-bounding protocols, authentication of navigation signals), hardware tamper resistance, smartcards, network security, intellectual-property protection technology and software-defined radio applications.
Contact information
Dr Markus Kuhn
University of Cambridge
Computer Laboratory
15 JJ Thomson Avenue
Cambridge CB3 0FD
United Kingdom
Phone:
+44 1223 3-34676  (09:30–18:30)
Skype:
mgkuhn
Github:
mgkuhn
Fax:
+44 1223 3-34678
Email:

[Javascript required]


(spam-filter delays possible)
Time zone:
UTC+1h in summer (last Sun Mar – last Sun Oct)
UTC in winter
Office hour for undergraduate/masters students: every Monday and Friday 15:00-16:00 in full term, room GE16.
Reachability status: The department has been closed since 20 March 2020 due to a plague, and we are (trying to) work from home.
Internships and visits: Since quite regularly get email applications for internships: please note that I do not usually have any funding available for interships.
Publications
Teaching
I teach second and third year undergraduate courses in the Computer Science Tripos: Security, Cryptography, Digital Signal Processing, Unix Tools, give an introductory lecture on LaTeX and MATLAB, and run a fourth-year Hardware Security practical module.
Course materials pages: 2019/20, 2018/19, 2017/18, 2016/17, 2015/16, 2014/15, 2013/14, 2012/13, 2011/12, 2010/11, 2009/10.
PhD students: Shih-Chun You. Dimitrije Erdeljan. Former PhD students of mine that have already graduated: Piotr Zieliński, Steven Murdoch, Gerhard Hancke, Saar Drimer, Andrew Lewis, Marios Omar Choudary, Christian O'Connell.
We organize a Security Seminar Series, which is open to the public.