The Faculty Board is responsible for preparing the teaching programme, for ensuring that the teaching given is of a high standard and provides formal oversight of certain Departmental activities.
These are the current student representatives:
Cameron Round

Hello, I'm Cameron Round the Faculty Board rep. I'm a fresher from Scotland, and when not completely overwhelmed by the Cambridge workload or locked down I like climbing/mountaineering and playing card games.
Alodie Boissonnet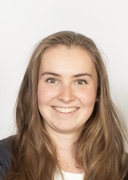 Hello! I am a MPhil student in Advanced Computer Science. I arrived in Cambridge this year, after studying in France. I chose this master in ACS as I am passionate about Machine Learning and its applications. I also love being involved in the life of the university and committing myself to student projects.