Videoconference facilities
There are three rooms with videoconference facilities available in the Lab, as well as a conference phone you can borrow to use from your office if needed. In addition to that, you can also use your office phone to make a conference call — see the UIS pages on conference calls for more information.
If you want to use any of the conference rooms, please contact Reception to make a booking.
FW09
Room FW09 provides a full-feature videoconference system. The equipment in that room is managed by the UIS Video Conference team. The room can be booked either with them or, for members of the CL, directly with our reception. In any case, all support and help will be provided by the UIS staff.
SC01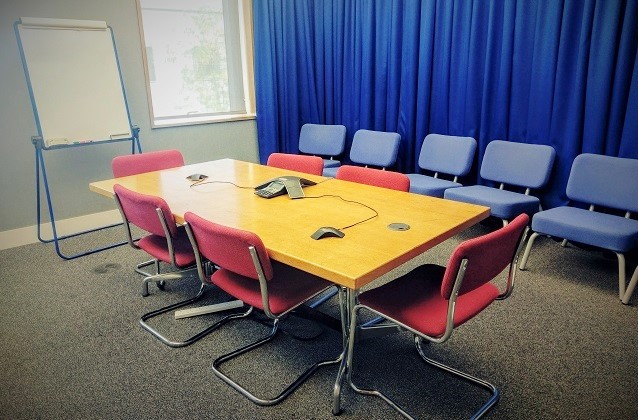 Room SC01 has a:
GS15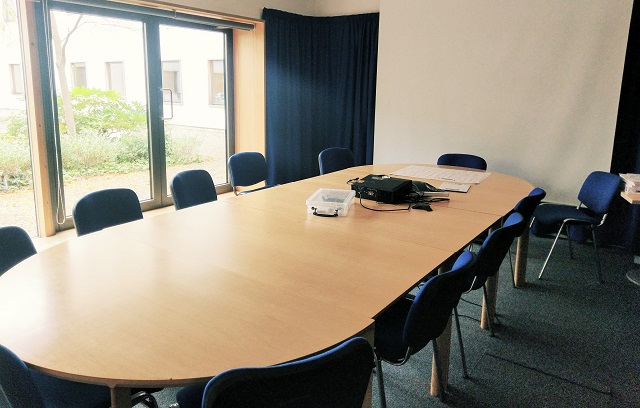 Room GS15 has a:
Speakerphone you can use for conference calls. Details on how to set up and use conference calls to multiple other participants are given on the UIS Telecomms website.
Projector and screen.
Borrow a conference phone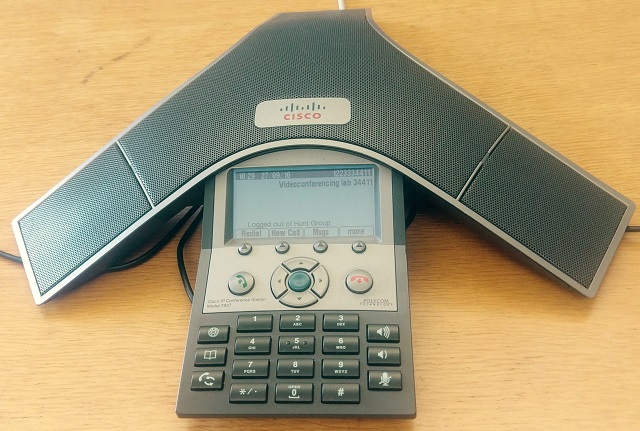 A voice conference phone similar to the one in rooms SC01 and GS15 is available from the reception. It can be taken to any office and plugged in a socket to which any phone or computer is currently connected. If you want to borrow it, please contact reception; note that loans should not normally exceed a half day.