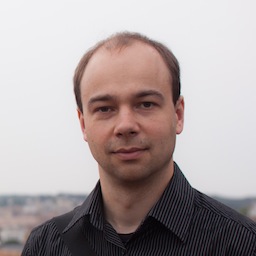 Rafał Mantiuk

Reader in Graphics and Displays

The Computer Laboratory
---
Office address

University of Cambridge
Computer Laboratory
William Gates Building
15 JJ Thomson Avenue
Cambridge CB3 0FD
United Kingdom

Room

SS22

Phone

office: +44 1223 763831
E-mail

rafal [dot] mantiuk [at] cl [dot] cam [dot] ac [dot] uk

Important: if you have never sent or received e-mail from me, please include the text "n0t5pam" somewhere in the subject line, for example "[n0t5pam] Your subject". This is to avoid the SPAM filter.

If you are contacting me about internship, PhD studentship, or a PostDoc position, please check the "Jobs" section first.
---
Reserach interest
Applied visual perception; high dynamic range imaging; display algorithms; tone-mapping; video coding for new display technologies; image and video quality metric; visibility metrics; virtual reality and low-level perception; computational photography; computational displays; novel display technologies; colour; perception in computer graphics; novel image and video representations (beyond 2D); psychophysics; modeling visual perception with machine learning.
---
Biography
Senior Lecturer, University of Cambridge, Computer Laboratory, UK (from 2015)
Lecturer / Senior Lecturer, Bangor University, School of Computer Science, UK (2009-2015)
Postdoc Fellow, University of British Columbia, Canada (2008-2009)
Postdoc, Max-Planck-Institut for Computer Science, Germany (2007-2008)
Internship, Sharp Laboratories of America, Camas WA, USA (2006)
PhD (summa cum laude, Computer Science), Max-Planck-Institut for Computer Science, Germany (2006)
Msc (Computer Science), Technical University of Szczecin, Poland (2003)
Google Scholar
LinkedIn profile
Mendeley profile
---
Recent projects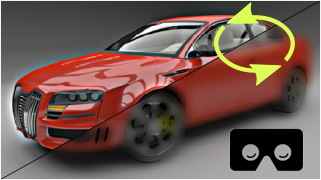 Temporal Resolution Multiplexing: Exploiting the limitations of spatio-temporal vision for more efficient VR rendering
Every second frame of a high-frame animation is rendered at a lower resolution, reducing the number of rendered and transmitted pixels by about 40%. The high quality animation is reconstructed by exploiting the limitations of human spatio-temporal vision.

Dataset and metrics for predicting local visible differences
Visibility of artifacts is marked by a number of observers to create a dataset of local differences. The dataset is then used to retrain existing visibility metrics, such as HDR-VDP-2, and to train a new CNN-based metric.
Psychometric scaling of TID2013 dataset
The largest image quality dataset, TID2013, is rescaled to improve the quality scores. Better quality estimates are obtained using a more rigorous observer model (Thurstone's Case V) and with additional cross-content and with-reference measurements.

See more projects.
---
Recent papers
Temporal Resolution Multiplexing: Exploiting the limitations of spatio-temporal vision for more efficient VR rendering


Gyorgy Denes, Kuba Maruszczyk, George Ash, Rafał K. Mantiuk.
In: IEEE Transactions on Visualization and Computer Graphics, (conditionally accepted), 2019


A visual model for predicting chromatic banding artifacts


Gyorgy Denes, George Ash, Rafał K. Mantiuk.
In: Human Vision and Electronic Imaging, (to appear 01/2019), 2019


Hybrid-MST: A Hybrid Active Sampling Strategy for Pairwise Preference Aggregation


Jing Li, Rafał K. Mantiuk and Junle Wang.
In: Proc. of Neural Information Processing Systems (NIPS), 2018
(PDF)

Naturally glossy: Gloss perception, illumination statistics, and tone mapping


Wendy J. Adams, Gizem Kucukoglu, Michael S. Landy, Rafał K. Mantiuk.
In: Journal of Vision, 18, article no. 4, 2018
(doi)

Improving Quality of Anti-Aliasing in Virtual Reality


Kuba Maruszczyk, Gyorgy Denes, Rafał K. Mantiuk.
In: The Computer Graphics & Visual Computing Congerence, Posters, (best poster award), 2018
(PDF)
See all papers.
---
Awards and grants
ERC Consolidator Grant (2017) - Perceptual encoding of high fidelity light fields
MSCA Innovative Training Network (2018) - RealVision: Hyper-realistic Visual Experience
EPSRC research grant (2017) - A spatio-chromatic colour appearance model for retargeting high-dynamic-range image appearance across viewing conditions
HPC Wales Research and Innovation grant (2013/14) - Video retargeting for delivery to mobile and future display technologies
Royal Society Research Grant (2013) - Limiting factors of perceptual image fidelity
EPSRC grant EP/I006575/1 (2011) - Quantifying image quality in computer graphics
My contribution to the organization of research networks and conferences can be found here.