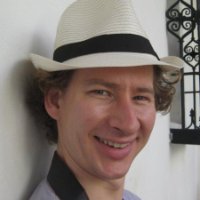 Matthew P. Grosvenor (BE, BSc)
I am a second year PhD student in the NetOS division of the Systems Research Group at the University of Cambridge Computer Laboratory, under the supervision of Dr Andrew W. Moore and Dr Robert N. M. Watson


Profile
As both a practitioner and researcher, I am particularly interested network hardware and operating systems support for real-time and low-latency situations. I have a wide range of practical skills including FPGA development, operating systems driver and kernel programing as well as domain specific language design and implementation experience. I have been employed in a variety of full-time engineering roles, but have always kept part-time academic connections through continuing research involvement, undergraduate teaching and administrative positions.
Specialties:
Systems and distributed systems design and programming in C and assembly.
Unix application programming in C++.
Scripting in Python and Bash.
RTL hardware description.
Distributed systems and programming.
Functional programming.
Strong engineering mathematics and analytical skills.
For an up-to-date CV please see my Linkedin profile.
Current Projects
The Resilient Realtime Data Distributor (R2D2)
Strict latency guaruantees for data centre networks.
» Slides
CamIO
A transport agnostic zero-copy I/O framework with smart buffer management. Uses a generic streaming interface to represent a varaiety of transports that are bound at runtime.
» Abstract
Userspace Virtual PCI (Ultraviolet)
A framework for development and testing of PCI express hardware/device drivers when no hardware (yet) exists.
» uvNIC Project Website
Publications
Open Source Software
C-Haste (libchaste)
Pure, virtuous, unadulterated programming bliss - hastily assembled C programs. A utility library to assist writing fast and elegant C programs.
» Source Code

CamIO 2
A utility library for fast and flexible I/O
Uses a generic streaming interface to represent a varaiety of transports that are bound at runtime.
» Source Code

Contact me
Email: