Capability Hardware Enhanced RISC Instructions (CHERI)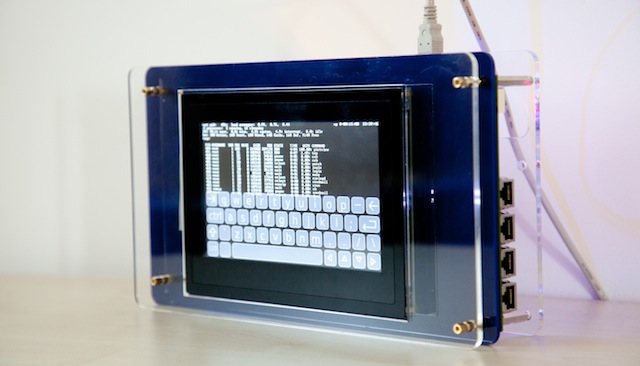 This project is an outgrowth of our earlier Capsicum project, which explored hybrid capability models in the context of UNIX operating system design. While a successful project, we identified a number of limitations to current CPU designs that made application compartmentalisation tricky, despite enhanced operating system support. CHERI is a hardware-software interface research project seeking to revise ISA design in order to better support software compartmentalisation. CHERI transposes the Capsicum hybrid capability model into the CPU architecture space, allowing fine-grained compartmentalisation within process address spaces – while continuing to support current software designs.
We are developing a prototype of the CHERI ISA using the Bluespec Extensible RISC Implementation (BERI), a 64-bit MIPS FPGA soft core implemented in the Bluespec HDL. The FreeBSD operating system, with Capsicum support, has also been ported to CHERI in order to allow us to compare, side-by-side, traditional software compartmentalisation approaches (based on a translation look-aside buffer (TLB)), with those supported by a capability coprocessor. Using commodity software stacks, such as FreeBSD, LLVM, and the Chromium web browser, allows us to validate our hybrid design, applying capability-based compartmentalisation selectively to support both our most trusted (OS kernel, low-level language runtimes), and least trustworthy (web browsers and servers), software components.
Conference papers
Robert N. M. Watson, Jonathan Woodruff, Peter G. Neumann, Simon W. Moore, Jonathan Anderson, David Chisnall, Nirav Dave, Brooks Davis, Khilan Gudka, Ben Laurie, Steven J. Murdoch, Robert Norton, Michael Roe, Stacey Son, and Munraj Vadera. CHERI: A Hybrid Capability-System Architecture for Scalable Software Compartmentalization, Proceedings of the 36th IEEE Symposium on Security and Privacy ("Oakland"), San Jose, California, USA, May 2015.
David Chisnall, Colin Rothwell, Brooks Davis, Robert N.M. Watson, Jonathan Woodruff, Simon W. Moore, Peter G. Neumann and Michael Roe. Beyond the PDP-11: Processor support for a memory-safe C abstract machine, Proceedings of Architectural Support for Programming Languages and Operating Systems (ASPLOS 2015), Istanbul, Turkey, March 2015. (Audience choice: Best presentation award.)
Jonathan Woodruff, Robert N. M. Watson, David Chisnall, Simon W. Moore, Jonathan Anderson, Brooks Davis, Ben Laurie, Peter G. Neumann, Robert Norton, and Michael Roe. The CHERI capability model: Revisiting RISC in an age of risk, Proceedings of the 41st International Symposium on Computer Architecture (ISCA 2014), June 14–16, 2014, Minneapolis, MN, USA.
Workshop papers
Jonathan Woodruff, Simon Moore and Robert Watson, Memory Segmentation to Support Secure Applications, CEUR Workshop: Doctoral Symposium on Engineering Secure Software and Systems (ESSoS), Paris, France, 26–27 February, 2013.
Robert N.M. Watson, Peter G. Neumann Jonathan Woodruff, Jonathan Anderson, Ross Anderson, Nirav Dave, Ben Laurie, Simon W. Moore, Steven J. Murdoch, Philip Paeps, Michael Roe, and Hassen Saidi. CHERI: a research platform deconflating hardware virtualization and protection. Workshop paper, Runtime Environments, Systems, Layering and Virtualized Environments (RESoLVE 2012), March, 2012.
Peter G. Neumann, Robert N.M. Watson. Capabilities Revisied: A Holistic Approach to Bottom-to-Top Assurance of Trustworthy Systems. Proceedings of the Fourth Annual Layered Assurance Workshop, Austin, Texas, December 2010.
Technical Reports
Presentations
Media
Peter G. Neumann, the San Jose Mercury News's Bruce Newman talks with Peter Neumann about cybersecurity. Link.
Robert N. M. Watson, IEEE Spectrum Techwise Conversation podcast interview, recorded 26 December 2012, explores the argument for clean-slate design and the nature of current attacker-defender asymmetry. Link.
Robert N. M. Watson, Queue Portrait: Robert Watson recorded in August 2012, explores research into the hardware-software interface. Link.