Project members
The CTSRD project is a collaboration between the SRI International Computer Science Laboratory and the University of Cambridge Computer Laboratory, supported by grants from DARPA and Google. The project is led by Dr Peter Neumann (SRI) and Dr Robert Watson (Cambridge). This page lists current and past researchers involved in the CTSRD project.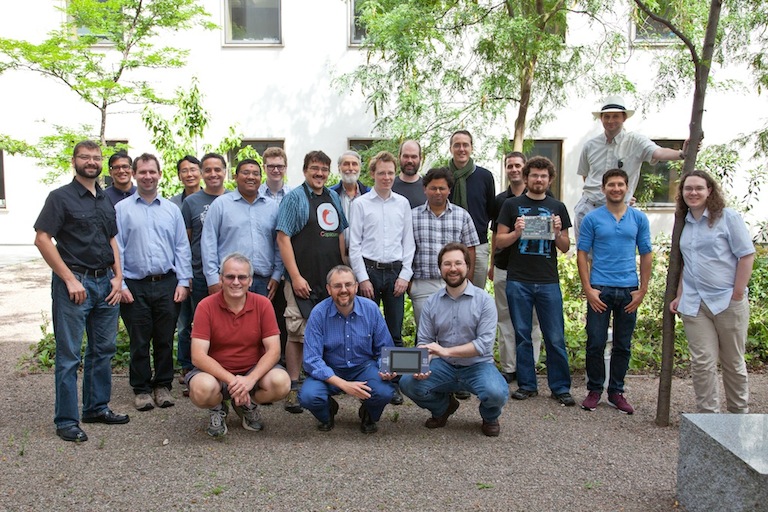 SRI International - Computer Science Laboratory (CSL)
Past project members
Dr Nirav Dave
Asif Khan (intern)
Myron King (intern)
Richard Uhler (intern)
University of Cambridge - Computer Laboratory
Security group
Dr Robert N.M. Watson (Principal Investigator)
Ruslan Bukin
Lawrence Esswood
Ben Laurie (industrial fellow)
Ilias Marinos
Ed Maste (consultant)
Alfredo Mazzinghi
Alex Richardson
Dr Michael Roe
Stacey Son (consultant)
Andrew Turner (industrial visitor)
Computer architecture group
Alexandre Joannou
Dr Theo Markettos
Alan Mujumdar
Colin Rothwell
Dr Jonathan Woodruff
Hongyan Xia
Network and operating system group
Past project members
Dr Jonathan Anderson (postdoc)
David Brazdil (part III student)
Peter Conn (part III student)
Dr Steven Hand
Chris Kitching (research assistant)
Wojciech Koszek (intern)
Will Morland (intern)
Dr Steven Murdoch (postdoc)
Philip Paeps (consultant)
Muhammad Shahbaz (research assistant)
Munraj Vadera (research assistant)
Philip Withnall (part III student)
External advisory group
The CTSRD project's external advisory group provides information review and guidance for the project. Its last meeting was in Cambridge UK in May 2011; a group photo including many members of the CTSRD team can be found below, in front of the CAP Computer – the last capability machine built at Cambridge in the 1970s!