Ben Day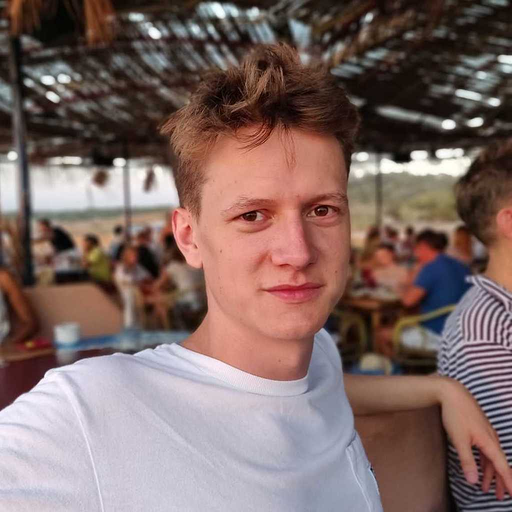 I'm a PhD student at the University of Cambridge Computer Laboratory and a member of the Artificial Intelligence and Computational Biology groups under the supervision of Prof. Pietro Lio'. I previously worked in the group whilst studying for my Masters in the Department of Physics. I also tweet @itsmebenday.
My research interests are in novel Deep Learning architectures, particularly those that use recursive conditioning to enable self-understanding in learning systems and the application of graph based models to physics problems & non-Euclidean deep learning generally. I also work on taking a more scientific approach to building a 'theory of deep learning'. I supervise Masters student's research projects in both Computer Science and Physics and teach undergraduates. I'm happy to receive emails from students looking for a project supervisor.
When I'm not working I like to cook and garden. I can (technically) juggle three four balls and working on four five!
Recent highlights
6/20 Our paper Uncertainty in Neural Relational Inference Trajectory Reconstruction has been accepted for presentation at the ICML workshop GRL+ and its fraternal twin Uncertainty in Multi-Interaction Trajectory Reconstruction has been accepted at the ICML workshop UDL
4/20 Poster presentation at the ELLIS workshop on Geometric and Relational Deep Learning
2/20 Attended AAAI 2020 in New York, presenting our work Proximal Distilled Evolutionary Reinforcement Learning with Cristian Bodnar
12/19 Outstanding reviewer award (1 of 3) at the Graph Representation Learning workshop, NeurIPS 2019.
Publications and pre-prints
My Google Scholar is likely to be a more up to date resource.
Talks
Research Project Supervision
Part III Physics (Natural Sciences) Research Projects
Co-supervised with Prof Liò
Conor Sheehan (2018). Introducing Curvature to the Label Space . Project mark 78/100.
James Bernardi (2019). Physically Motivated Label Smoothing to Encode Human-Induced Segmentation Labelling Error
Jan Elsner (2019). Encoding Dynamics from Visual Data . Project mark 77/100
Ezra Webb (2019). Factorised Neural Relational Inference . Project mark 83/100 Tessella Prize for Best Computational Project
Chris Underhill (2020). Visualising the Loss Landscapes of Randomly Wired Neural Networks.
Alexander Norcliffe (2020). Second Order Neural ODEs .
Vasileios Karavias (2020). Uncertainty in neural relational inference .
Vijja Wichitwechkarn (2020). Multi-Interaction Systems: Interaction Analysis, Model Testing and Prioritised Sampling .
MPhil Computer Science Research Projects
Co-supervised with Prof Liò
Michelle Zheng (2018). . Machine Learning for Image Analysis of 3D Super-Resolution Microscopy. Project mark 82/100
Enxhell Luzhnica (2019). Best Project Prize
Cristian Bodnar (2019). Best Student Prize (Project & Coursework)
Teaching
Supervised Machine Learning with Real World Data Lent (2019,2020)
Supervised Foundations of Data Science Michaelmas 2019
Contact
Ben Day
Department of Computer Science and Technology
University of Cambridge
15 JJ Thomson Avenue
Cambridge CB3 0FD

Last updated 2019/09/14