A model of spatio-chromatic contrast sensitivity under mesopic and photopic light levels and its applications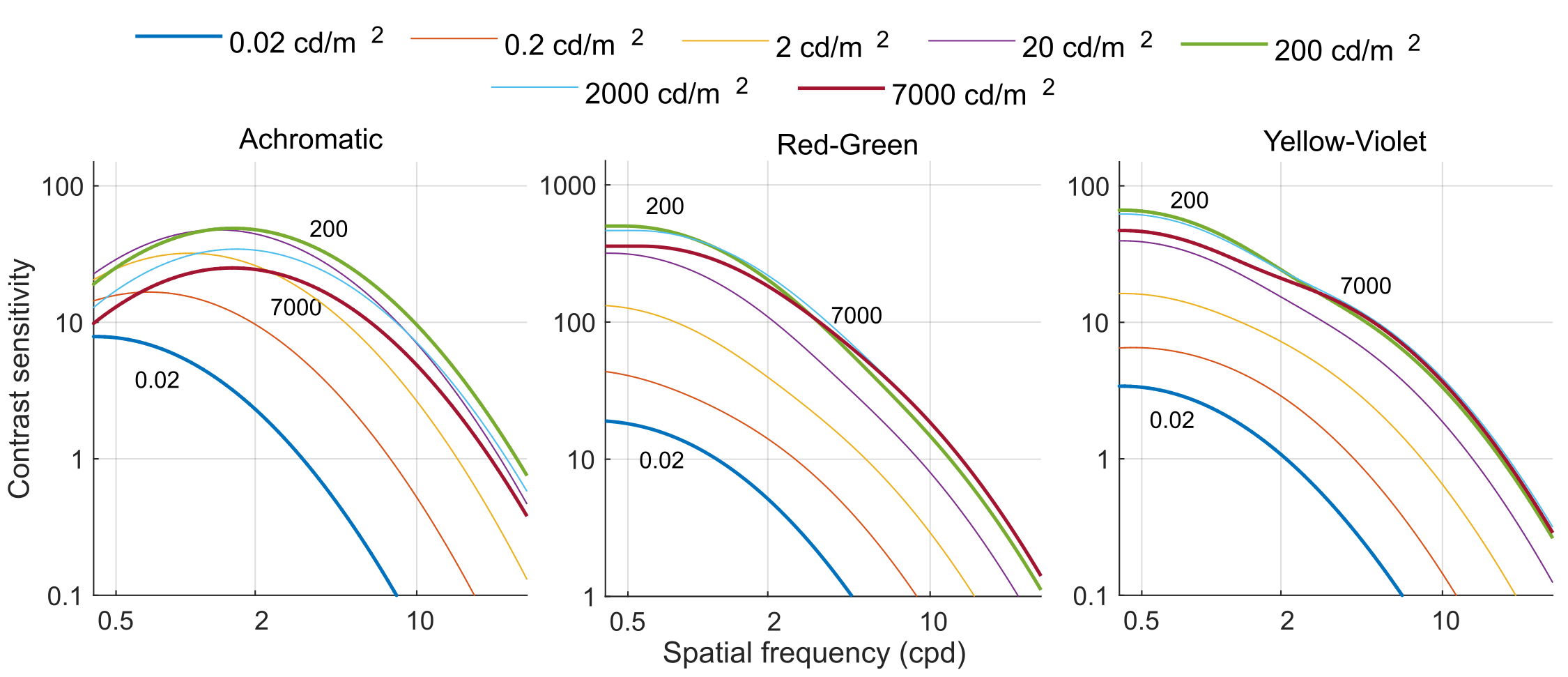 Abstract
Contrast sensitivity functions (CSFs) characterize the sensitivity of the human visual system at different spatial frequencies. However, little is known about CSFs at luminances above 1000 cd/m2, especially for color. Here, we measured contrast sensitivities at background luminances from 0.02 cd/m2 to 7000 cd/m2 and for three color directions (black-white or achromatic, red-green, and yellow-violet). Stimuli were Gabor patches of various spatial frequencies (0.125 to 6 cpd), displayed on a high dynamic range display (peak luminance: 15,000 cd/m2). We found that achromatic contrast sensitivity has an inverted U-shape as a function of background luminance, with peak sensitivity at 200 cd/m2, while red-green and yellow-violet contrast sensitivities were monotonic functions of background luminance, saturating at 200 cd/m2. Based on these measurements, we developed a model that predicts contrast sensitivity for the average observer. This model is intended for applications in high dynamic range imaging.
Materials
Publications
Talks
[download] Ashraf, M., Wuerger, S. M., Mantiuk, R. K., and Martinovic, J. (2019). Luminance and chromatic contrast sensitivity at high light levels. I-Perception, 10, 5. doi:10.1177/2041669519854233
Wuerger, S., Ashraf, M., Mantiuk, R. K., Kim, M., and Martinovic, J. (2019). Luminance and Chromatic Contrast Sensitivity at an Extended Luminance Range. Oral Presentation at the 25th Symposium of the International Colour Vision Society (ICVS), 5-9 July 2019, Riga, Latvia. https://www.icvs2019.lu.lv/.
Posters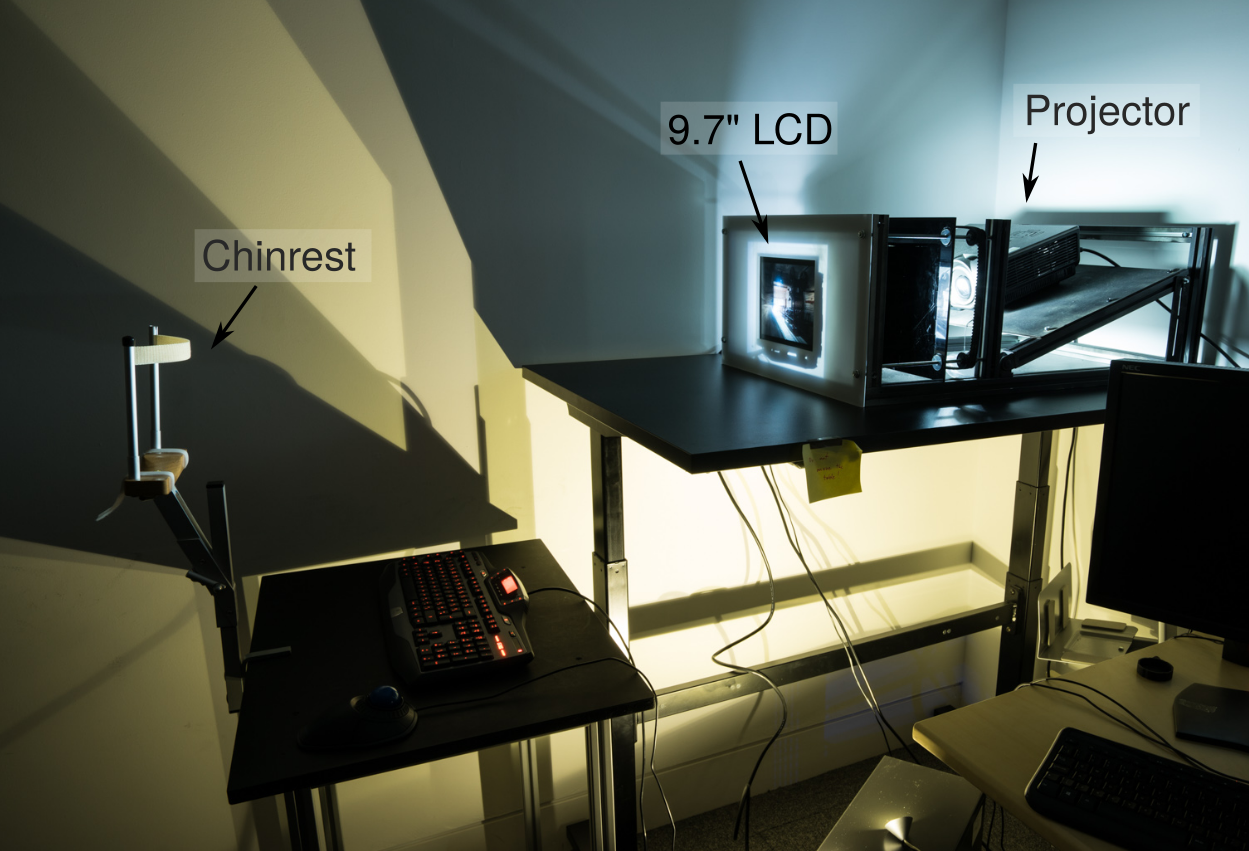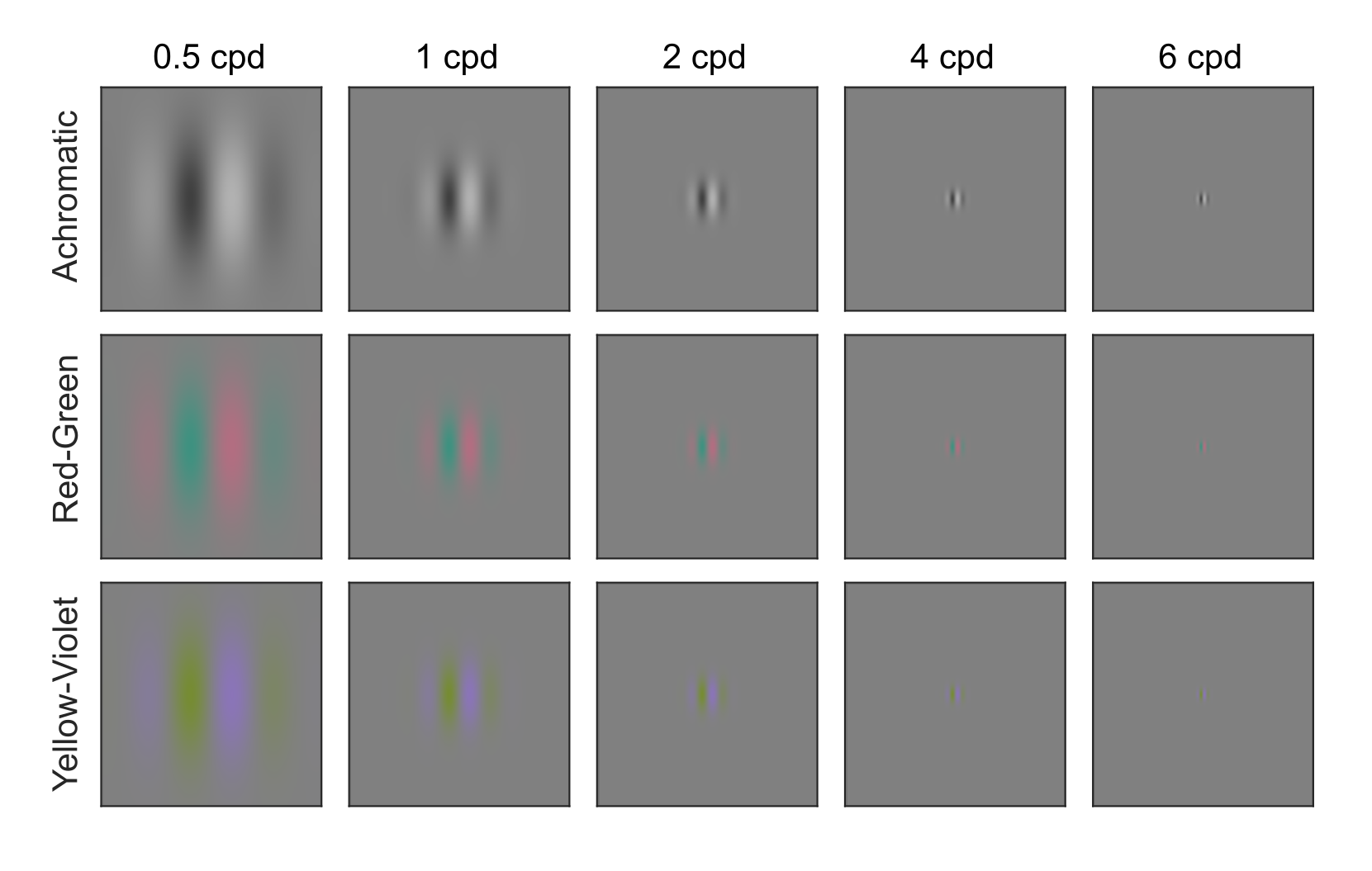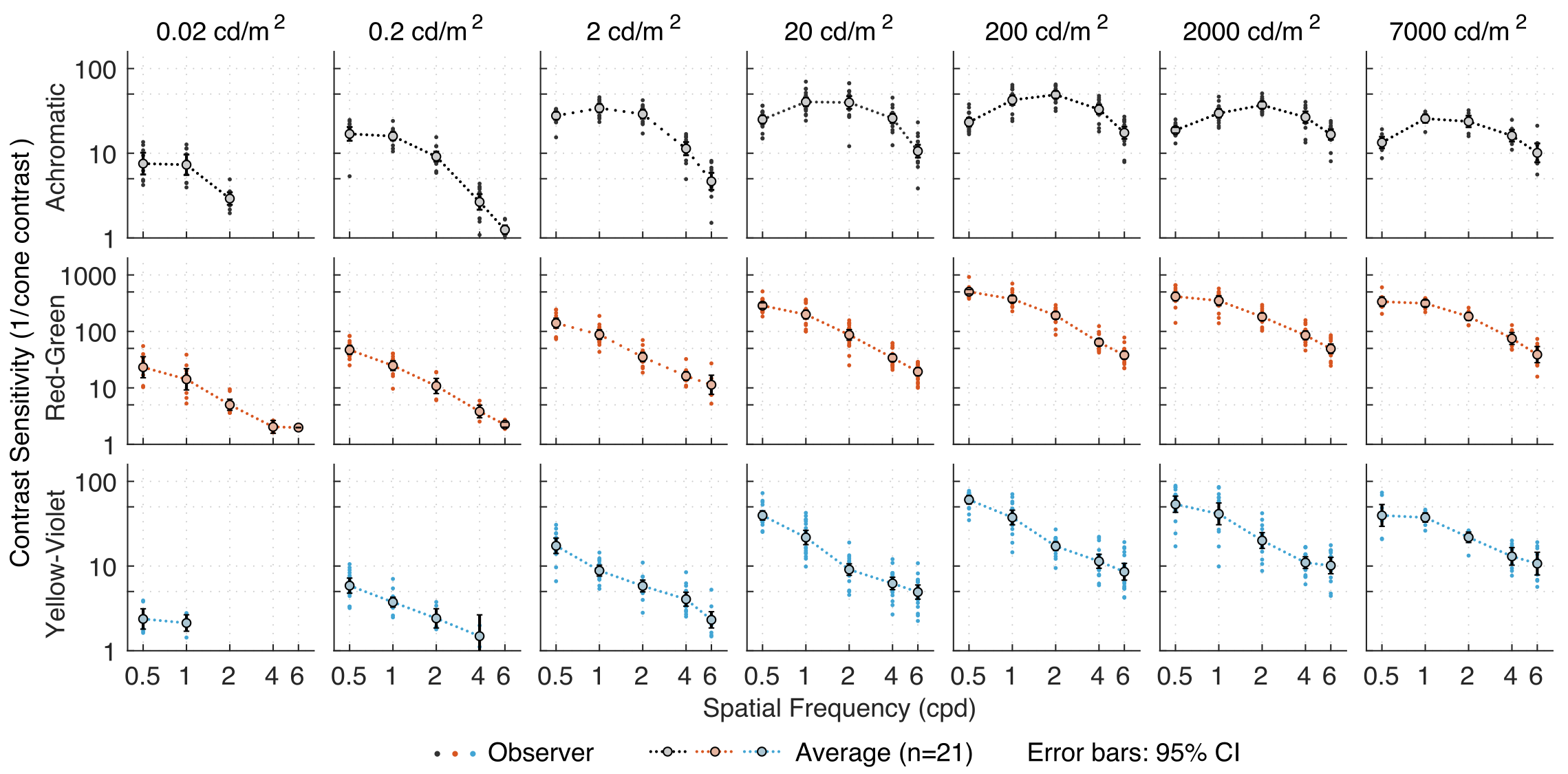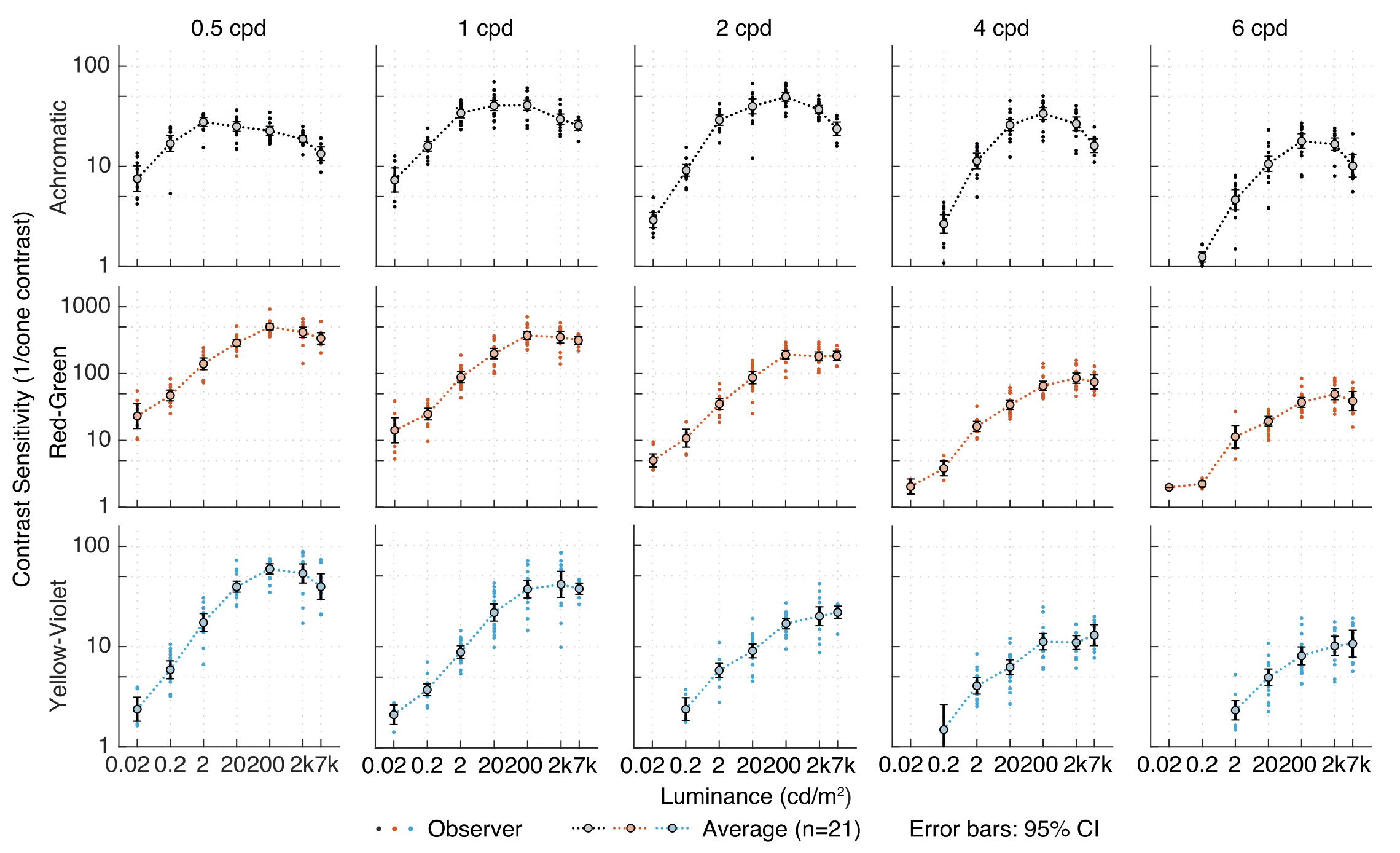 Contact
Please contact Rafał Mantiuk or Sophie Wuerger.