This is a basic setup guide, written by Isabell Long. Originally designed for under 10s, it covers the basics of plugging the Pi in. It assumes knowledge of what a keyboard and mouse is, and that a SD card is pre-loaded with an operating system image.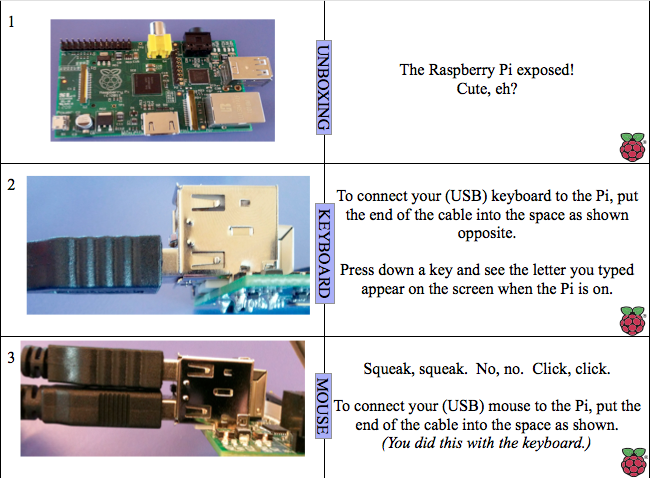 A PDF of this document can be downloaded here.

Raspberry Pi Under 10s Quick Start by Isabell Long is licensed under a Creative Commons Attribution 3.0 Unported License.