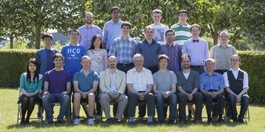 The Digital Technology Group (DTG) is a research group within the Computer Laboratory and is led by Professor Andy Hopper. The DTG has a very wide area of expertise, its research scope ranging from system design, analysis and implementation at the physical level to development of novel devices and applications, an experience gained from a long history of applied research. As a distinctive feature, most projects within the group are also implemented in hardware and tested in real-world environments.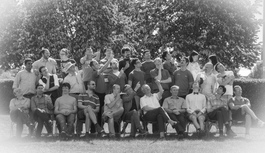 DTG doing Blue Sky research. The research conducted within the Digital Technology Group is multi-disciplinary in nature. The current research topics include Computing for the Future of the Planet, Provenance and Reproducible computing, Indoor Location and Tracking, Compressive Sampling and Sparse representation, Robotic Systems, Athlete Automatic Coaching, OS Kernel Enhancement, Privacy Systems and Policies, Wireless Sensor Networks, Cross-Layer Wireless Access, Cooperative Networks, Wireless Propagation Models for Challenging Environments, Channel Coding and Signal Processing for Wireless communications.
The group has also conducted research into conventional network systems and applications as well as more esoteric network technologies. At the applications and systems level, the DTG is particularly well-known for its work on location systems, pervasive, sentient and mobile computing systems. Please visit the wiki page for more info on past projects.
The research group was originally called the Open Media Group, and was located within the Computer Laboratory as part of the Systems Research Group. The group changed name to the Laboratory for Communication Engineering when it became part of the Engineering Department in 1997. In October 2004, the group rejoined the Computer Laboratory as the Digital Technology Group (DTG) - a name that was chosen to reflect the wide variety of research areas the group now covers.
Digital Technology Group
William Gates Building
15 JJ Thomson Avenue
Cambridge, CB3 0FD

Building Reception:
Tel: +44 (0)1223 763500
Fax: +44 (0)1223 334678

If you want to speak to to a DTG member then please contact them directly. Alternatively, you can contact the Computer Lab reception for general enquiries or faxing.
You may like to use the searchable map of Cambridge, where you can locate the William Gates Building and near by landmarks.
Alternatively, you can find us on Google Maps.
You can also locate individual building offices using our OpenRoomMap system.