NAME
 Graeme Jenkinson
SYNOPSIS
 graeme -BEng -Phd -CEng -MIET
DESCRIPTION
 Highly motivated software engineer and security researcher with over ten years commercial experience developing real-time, high-integrity, multi-threaded systems.  Experienced technical lead and project manager with an outstanding track record.
AUTHOR
 Written by Dr Graeme Jenkinson
REPORTING BUGS
 gcj21 [at] cl.cam.ac.uk
SEE ALSO
http://uk.linkedin.com/in/graemejenkinson
---
Projects
Causal, Adaptive, Distributed, and Efficient Tracing System (CADETS), will address flaws in current audit and information-flow systems through fundamental improvements in dynamic instrumentation, scalable distributed tracing, and programming-language support. CADETS has three major components: Event Query (EQ) is a new query language, loosely based on DTrace's D, that will drive in-application, whole-system, and distributed tracing using temporal expressions and information flow. Watchman is a host-based tracing framework that dynamically introduces variable-granularity instrumentation within and between executing programs. DEQUE distributes EQ expressions over many hosts to track inter-node information flows and temporal sequences, implementing post-hoc trace aggregation, or as needed, tagging of TCP/IP packets, filesystem RPCs, and application-layer protocols with temporal and information-flow labels.

Passwords are a pain. Pico is a more usable and more secure replacement that does not require you to memorize any secrets.
Consulting
I am an academic researcher working at the University of Cambridge Computer Laboratory. I am available for private consulting tasks in the areas of software, security and usability research through Cambridge Enterprise Consulting Service.
Publications
2016
Jeunese Payne, Graeme Jenkinson, Frank Stajano, Angela Sasse and Max Spencer. Responsibility and Tangible Security: Towards a Theory of User Acceptance of Security Tokens. Proc. USEC workshop of NDSS 2016. To appear.
2015
Frank Stajano, Bruce Christianson, Mark Lomas, Graeme Jenkinson, Jeunese Payne, Max Spencer and Quentin Staford-Fraser. Pico without Public Keys. Proc. Security Protocols Workshop 2015, Springer LNCS. © Springer
Frank Stajano, Max Spencer, Graeme Jenkinson. Password-manager friendly (PMF): Semantic annotations to improve the effectiveness of password managers. Proc. Passwords 2014, Springer LNCS. In proceedings.
2014
Quentin Stafford-Fraser, Frank Stajano, Chris Warrington, Graeme Jenkinson, Max Spencer, Jeunese Payne. To Have and Have Not: Variations on Secret Sharing to Model User Presence. Proc. UPSIDE workshop of UBICOMP 2014.
Frank Stajano, Graeme Jenkinson, Jeunese Payne, Max Spencer, Quentin Stafford-Fraser, Chris Warrington. Bootstrapping Adoption of the Pico Password Replacement System. Proc. Security Protocols Workshop 2014, Springer LNCS. © Springer.
Graeme Jenkinson, Max Spencer, Chris Warrington, Frank Stajano. I bought a new security token and all I got was this lousy phish— Relay attacks on visual code authentication schemes. Proc. Security Protocols Workshop 2014, Springer LNCS. © Springer.
2013
Alan Cullen, Christopher Dearlove, Graeme Jenkinson. Security. WO2013144618 A1. Mar 30 2013.
2000
Graeme Jenkinson, Michael Stephenson. Single-phase switched reluctance motor design. IEE Proc. Electrical Power Applications 2000.
1999
Graeme Jenkinson, Michael Stephenson. Starting of a single-phase switched reluctance motor. Proc. 9th International Conference on Electrical Machines and Drives 1999.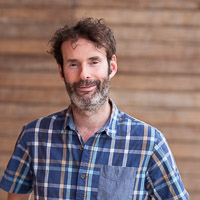 Email
graeme.jenkinson [at] cl.cam.ac.uk
Phone
+44 1223 763681
Office
GE22
Mail
Graeme Jenkinson
Computer Laboratory
15 JJ Thomson Avenue
Cambridge CB3 0FD
United Kingdom