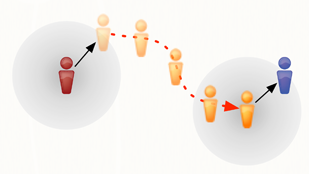 Registration
Attending workshop is free but requires registration.
Please email following information to social-nets at cl.cam.ac.uk with the subject line reading [SOCIALNETS REGISTRATION] before November 15th.
Name
Affiliations
Email address
Poster submission Yes/No
Reception Yes/No
Travel and Direction to the Møller Centre and Computer Laboratory
Stansted airport is best to get in/out of for European flights and train/bus to/from Cambridge. Luton is rather far. From Heathrow/Gatwick airport, it will take 2-3 hours by bus or 1.5-2 hours by train.
Train schedule: from London Kings Cross to Cambridge
Hotels
Internet Access
WiFi access. SSID=Møller.
Computers: Study Centre or 2nd floor tower lounge bar area