Sergei Skorobogatov's Ph.D. Thesis
Ph.D. Thesis was submitted on 22 September 2004, below is the link to the electronic version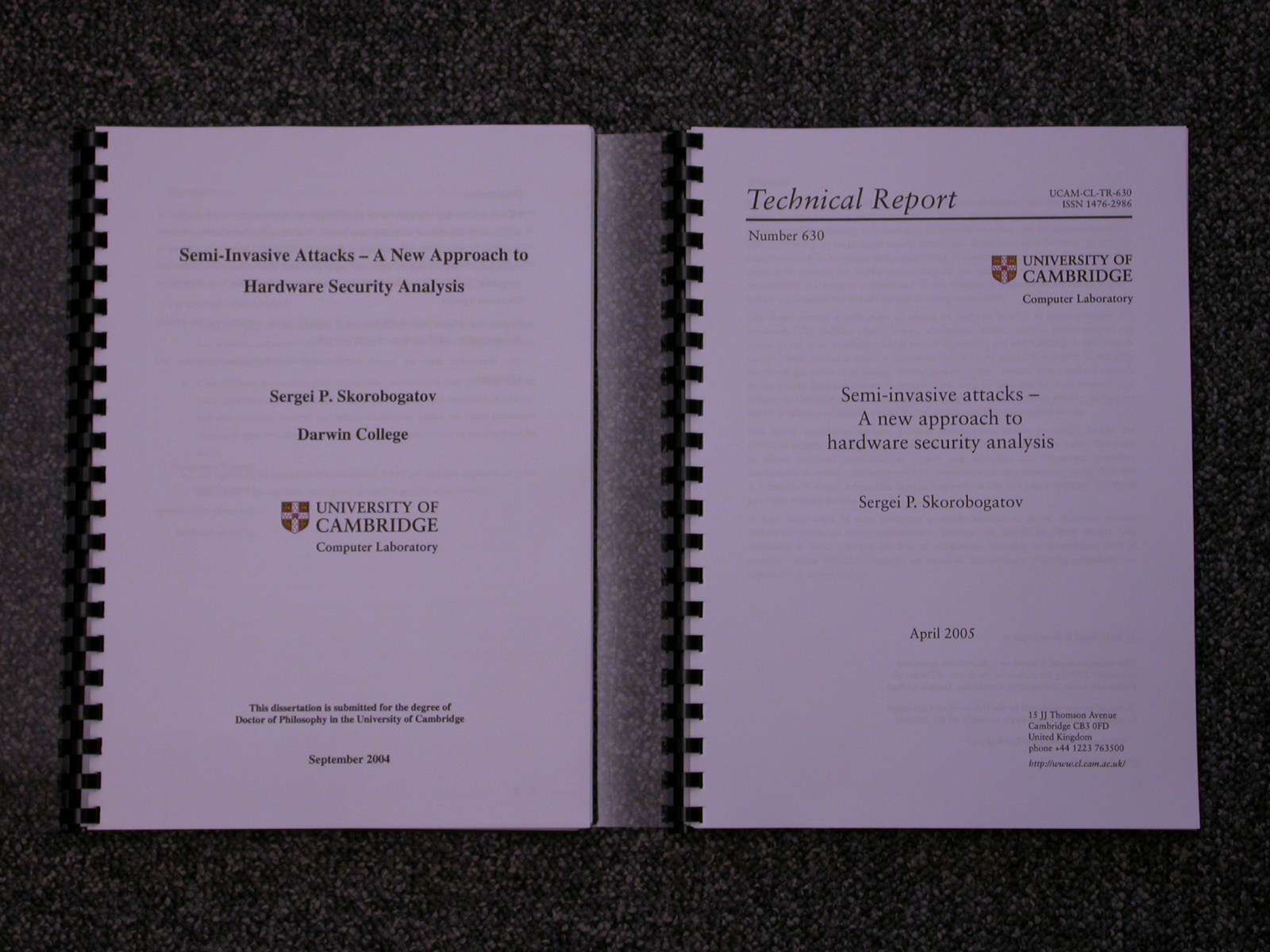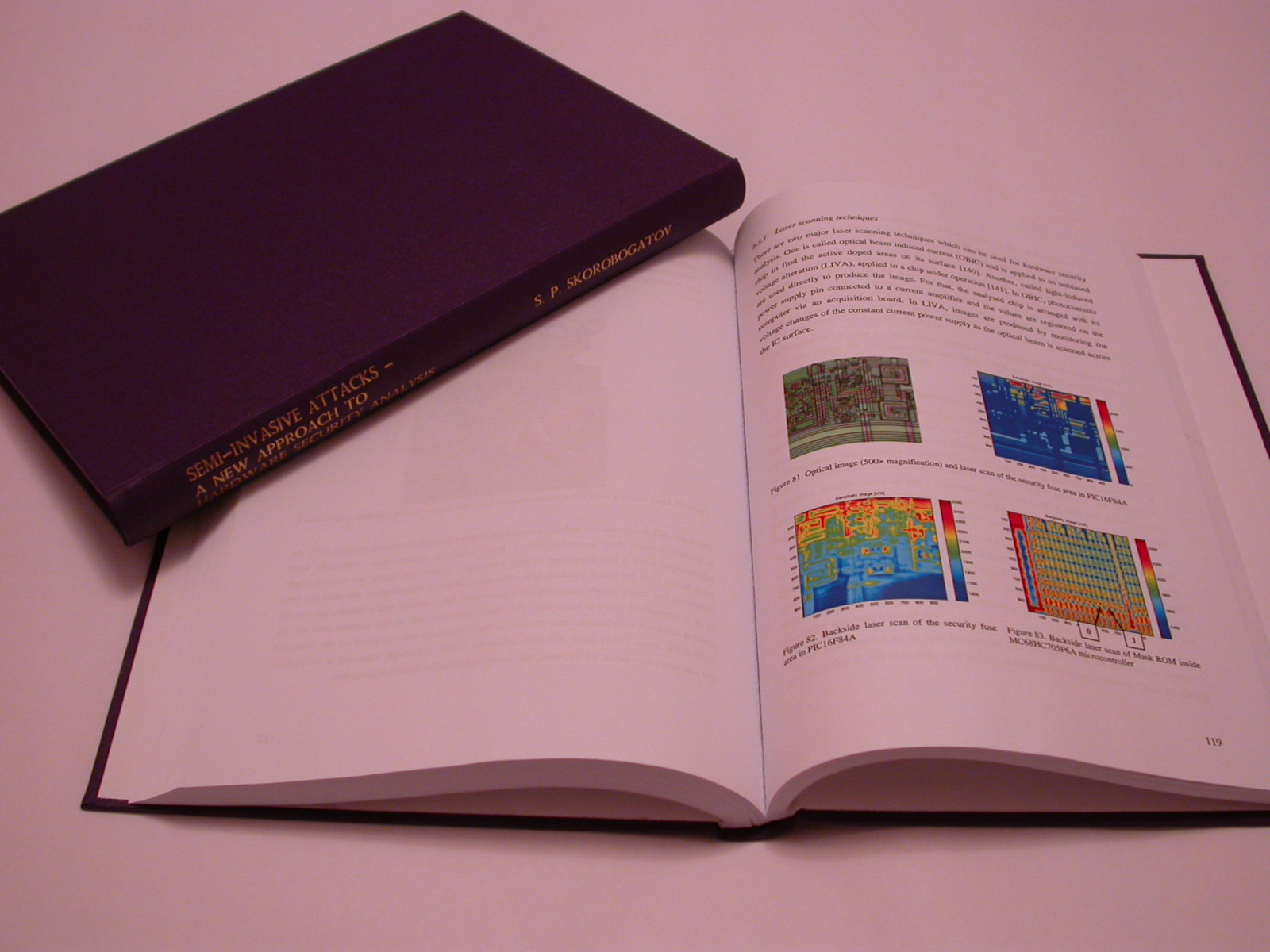 My Ph.D. thesis is out and currently exists in the forms of a hardbound copy and on-line Technical Report version. No part of my thesis or correspondent Technical Report may be used to produce any other reports or publications. It can be viewed on a computer or printed out for reference and consultation purposes only. You must contact me and obtain my permission in writing if you want to reproduce or use any images or diagrams from my thesis. I do not provide or authorise any translation of my thesis into other languages.
My Ph.D. thesis covers a whole range of problems which take place in hardware security design of modern chips. It is based on the research done by myself until the end of year 2003. My thesis was a logical continuation of a very popular and well known article on security in microcontrollers.
My thesis presents a wide range of possible attacks on security in microcontrollers, old smartcards, some CPLDs and FPGAs. I was trying to make it a useful summary guide for everyone interested in hardware security evaluation of semiconductor devices. The Summary of my thesis is available here and the Table of Contents is here. Attack technologies were significantly improved during the last decade and most of the attacks are discussed in my thesis.
[What's New]
[Recent Updates]
[Research Proposal]
[Scientific Interests]
[My Skills]
[Research and Plans]
[Old Projects]
[Contact Details]
[Publications]

Sergei Skorobogatov <Sergei.Skorobogatov (at) cl.cam.ac.uk>
created 08-04-2006 -- last modified 06-10-2011 -- http://www.cl.cam.ac.uk/~sps32/