Group Photo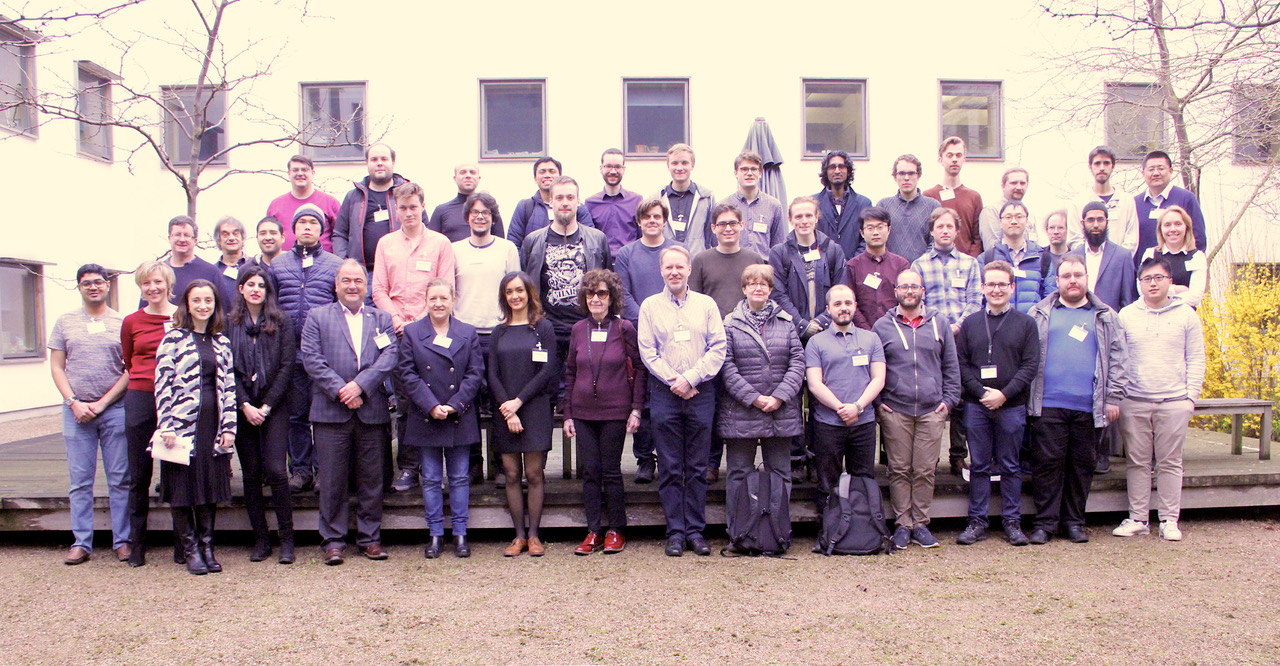 General Information
The 25th Automated Reasoning Workshop (ARW 2018) will take place at the University of Cambridge on 12-13 April 2018.
The workshop provides an informal forum for the automated reasoning community to discuss recent work, new ideas and applications, and current trends. It aims to bring together researchers from all areas of automated reasoning in order to foster links among researchers from various disciplines; among theoreticians, implementers and users alike.
Topics include but are not limited to:
Theorem proving in classical and non-classical logics;
Interactive theorem proving, logical frameworks, proof assistants, proof planning
Reasoning methods:

Saturation-based, instantiation-based, tableau, SAT
Equational reasoning, unification
Constraint satisfaction
Decision procedures, SMT
Combining reasoning systems
Non-monotonic reasoning, commonsense reasoning
Abduction, induction
Model checking, model generation, explanation

Formal methods to specifying, deriving, transforming and verifying computer systems, requirements and software
Logic-based knowledge representation and reasoning:

Ontology engineering and reasoning
Domain specific reasoning (spatial, temporal, epistemic,agents, etc)

Logic and functional programming, deductive databases
Implementation issues and empirical results, demos
Machine learning and automated reasoning systems
Practical experience and applications of automated reasoning
The workshop will be highly interactive, giving all attendees an opportunity to participate. There will be sessions for displaying posters and open discussion sessions organised around specific topics such as "Automated Reasoning and Artificial Intelligence".