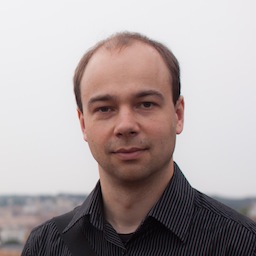 Rafał Mantiuk

Senior Lecturer
---
Office address

University of Cambridge
Computer Laboratory
William Gates Building
15 JJ Thomson Avenue
Cambridge CB3 0FD
United Kingdom

Room

SS22

Phone

office: +44 1223 763831
E-mail

rafal [dot] mantiuk [at] cl [dot] cam [dot] ac [dot] uk

Important: if you have never sent or received e-mail from me, please include the text "n0t5pam" somewhere in the subject line, for example "[n0t5pam] Your subject". This is to avoid the SPAM filter.

If you are contacting me about internship, PhD studentship, or a PostDoc position, please check the "Jobs" section first.
---
Biography
Senior Lecturer, University of Cambridge, Computer Laboratory, UK (from 2015)
Lecturer / Senior Lecturer, Bangor University, School of Computer Science, UK (2009-2015)
Postdoc Fellow, University of British Columbia, Canada (2008-2009)
Postdoc, Max-Planck-Institut for Computer Science, Germany (2007-2008)
Internship, Sharp Laboratories of America, Camas WA, USA (2006)
PhD (summa cum laude, Computer Science), Max-Planck-Institut for Computer Science, Germany (2006)
Msc (Computer Science), Technical University of Szczecin, Poland (2003)
LinkedIn profile
Google Scholar citations
Mendeley profile
---
Recent projects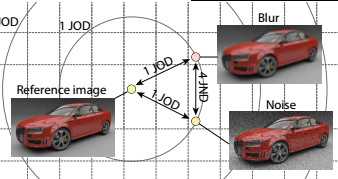 Towards a quality metric for dense light fields
We investigate whether 2D quality metrics can predict the distortions that can be found in light field applications.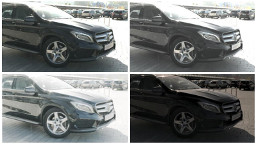 Review of HDR video tone-mapping
The report contains a review of recent video tone mapping operators, oulining the most important trends and characteristics of the proposed methods.


Luma HDRv: High dynamic range video codec
The Luma HDRv is a video codec based on VP9, which uses a perceptually motivated method to encode high dynamic range (HDR) video. Source code avauilable.
See more projects.
---
Recent papers
See all papers.
---
Awards and grants
ERC Consolidator Grant (2017) - Perceptual encoding of high fidelity light fields
EPSRC research grant (2017) - A spatio-chromatic colour appearance model for retargeting high-dynamic-range image appearance across viewing conditions
HPC Wales Research and Innovation grant (2013/14) - Video retargeting for delivery to mobile and future display technologies
Royal Society Research Grant (2013) - Limiting factors of perceptual image fidelity
EPSRC grant EP/I006575/1 (2011) - Quantifying image quality in computer graphics