Software Simulated Router
SRouter is the most critical component in Overlay Subsystem. It is a software abstraction of a realistic router. Due to its light-weight, multiple SRouters can run on one node. Users can configure many parameters of SRouters, e.g., link properties (delay, loss rate, bandwidth), queue size, queuing policy, and so on. Figure 2 shows the internal mechanism of SRouter.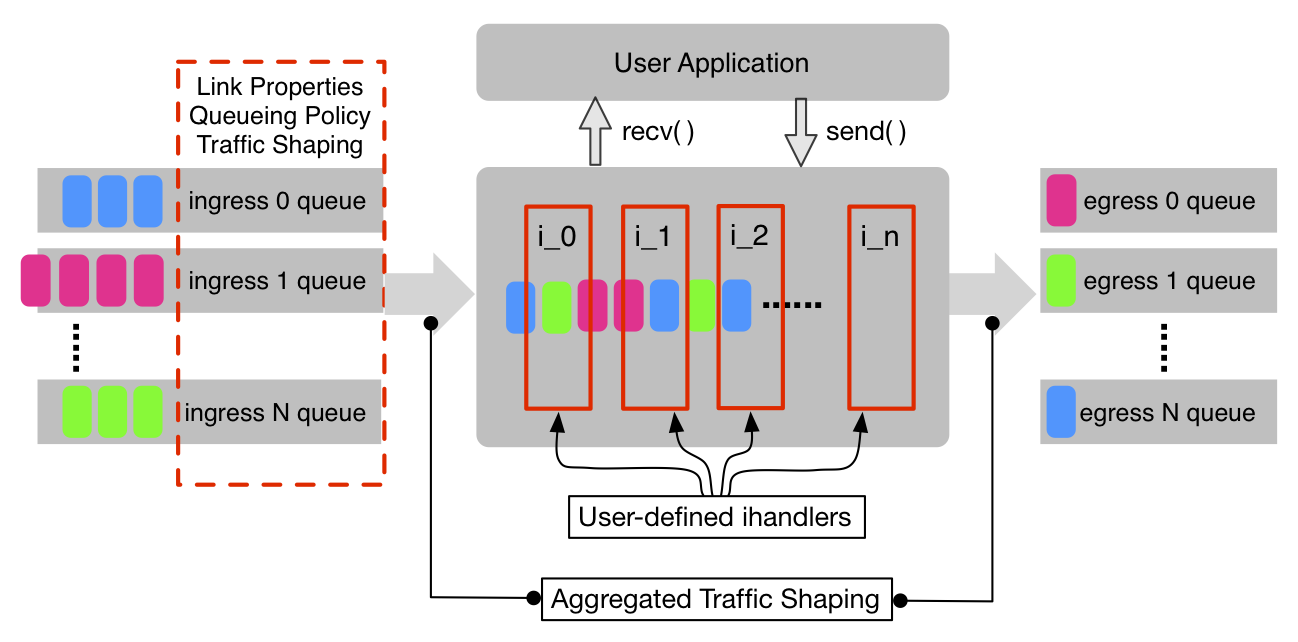 Figure 2: SRouter internal mechanism
LiteLab is highly customizable and extensible. It is very simple to plug in user-defined modules without modifying the code and substitute default modules. SRouter can also be used as end-system instead of doing simple routing task. When used as end-system, user-implemented applications can be run on top of it.