Ann Copestake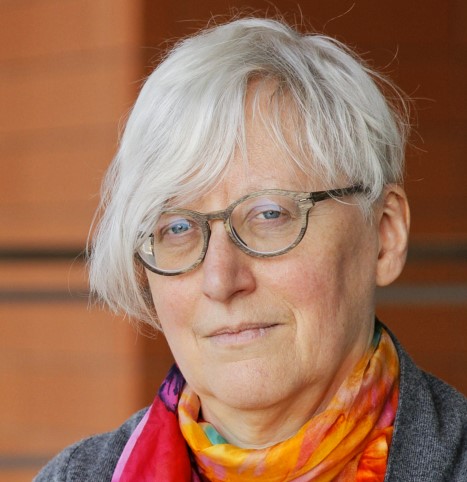 Professor of Computational Linguistics
     Department of Computer Science and Technology ("Computer Lab")
     University of Cambridge
     William Gates Building,
     15 JJ Thomson Avenue
     Cambridge CB3 0FD, UK
     email: firstname.lastname @cl.cam.ac.uk











---
Research Theme
Natural Language theme page
Contacting me
Email is best: I hope everyone can work out my email from the information above. But please note that I am on sabbatical and that I am not taking on students or interns. I have no vacancies for postdocs.
---
Research overview
My research is in Natural Language Processing (NLP) / Computational Linguistics (a branch of AI), mostly in formal representation issues, compositional and lexical semantics and natural language generation. I am also the original developer of the LKB system which is a freely available grammar and lexicon development environment for constraint-based frameworks including HPSG. I've worked on a variety of application areas including scientific text processing, information extraction, augmentative and alternative communication (AAC), machine translation, Natural Language Interfaces, lexical acquisition and on tools for lexicographers.
Current Projects
I am one of the Co-PIs on Giving Voice to Digital Democracies

I am a member of the Advisory Group for The Accelerate Programme for Scientific Discovery

I have a long-term involvement in DELPH-IN. This is not a conventional funded project but a loosely structured consortium of researchers developing open source grammars and technology for linguistically-motivated NLP. My main involvement is with the development of semantic representations (MRS/RMRS/DMRS) and in the LKB grammar development environment.

See the list of projects for details of some past funded projects for which I have been PI at Cambridge. The larger projects have their own web pages.
PhD students
Publications
See my Google Scholar profile. I no longer actively maintain my publications list but keep it available for downloadable versions of older papers and reports.
LKB system links
Short Biography
After getting a degree in Natural Sciences from Cambridge (mostly Organic Chemistry and Biochemistry), I worked for Unilever Research for two years, and then did the Diploma in Computer Science at Cambridge. I started doing research in Natural Language Processing/Computational Linguistics at the University of Cambridge Computer Laboratory in 1985. I worked for ten years on a series of projects, including ACQUILEX. During that time I also did a PhD in Computer Science at the University of Sussex (1990-1992), was a visitor at Xerox PARC (1993/4) and worked on the Verbmobil project for the University of Stuttgart (1994/5). From July 1994 to October 2000 I was at CSLI, Stanford University, as a Senior Researcher. I became a University Lecturer at Cambridge in October 2000 and am now a Professor. I became Head of Department on May 1 2018 and finished my term on September 30 2023.
---
Ann Copestake
Created: February 2, 2001
Last updated: October 4, 2023