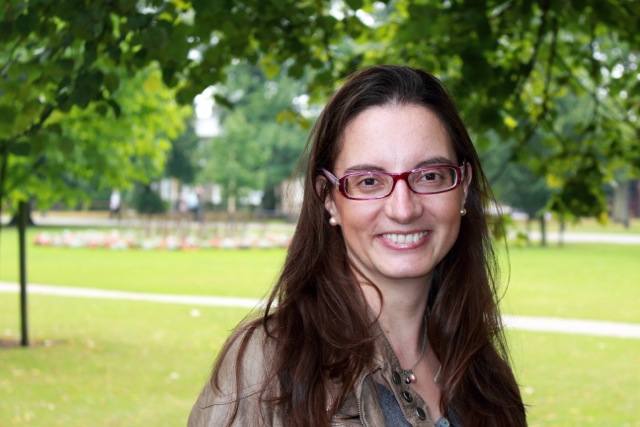 "If we knew what we were doing, it wouldn't be called research" A. Einstein
Cecilia Mascolo (@cecim)
Professor of Mobile Systems
Fellow of
Jesus College
Faculty Fellow of
Alan Turing Institute
Computer Laboratory
University of Cambridge
15 JJ Thomson Avenue
Cambridge CB3 0FD, UK

office: FN08
e-mail: name dot surname at cl dot cam dot ac dot uk
phone: +44 (0)1223 763640 (please use email!)
fax: +44 (0)1223 334678


Conferences I am involved in
News
Paper "Accelerating Mobile Audio Sensing Algorithms through On-Chip GPU Offloading" accepted at Mobisys 2017!
Petko Georgiev passes his Phd Viva!
Our Accelerometer and Happiness work in the in the New York Times.
Paper "Mobile sensing at the service of mental well-being: a large-scale longitudinal study" accepted at WWW 2017!
Paper "A Study of Bluetooth Low Energy Performance for Human Proximity Detection in the Workplace" accepted at Percom 2017!
ACM SIGMOBILE starts Highlights.
Read about our ongoing efforts in mobile health monitoring!