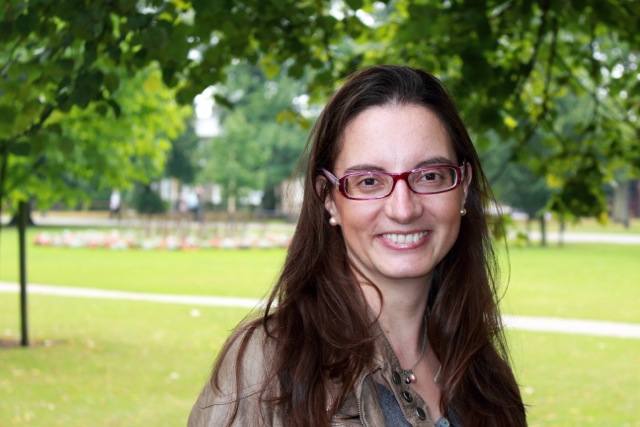 "If we knew what we were doing, it wouldn't be called research" A. Einstein
Cecilia Mascolo (@cecim)
Professor of Mobile Systems
Fellow of
Jesus College
Faculty Fellow of
Alan Turing Institute
Computer Laboratory
University of Cambridge
15 JJ Thomson Avenue
Cambridge CB3 0FD, UK

office: FN08
e-mail: name dot surname at cl dot cam dot ac dot uk
phone: +44 (0)1223 763640 (please use email!)
fax: +44 (0)1223 334678


News
I joined the editorial board of the Royal Society Open Science Joural.
Paper "Accelerating Mobile Audio Sensing Algorithms through On-Chip GPU Offloading" accepted at Mobisys 2017!
Our Accelerometer and Happiness work in the in the New York Times.
Paper "Mobile sensing at the service of mental well-being: a large-scale longitudinal study" accepted at WWW 2017!
ACM SIGMOBILE starts Highlights.