!- Converted with LaTeX2HTML 0.6.4 (Tues Aug 30 1994) by Nikos Drakos (nikos@cbl.leeds.ac.uk), CBLU, University of Leeds ->
---


Next:
Hardware Description
Up:
The ATM Camera V2
Previous:
The ATM Camera V2
---
  The ATM Camera V2 is a high performance ATM peripheral for the digitization of live audio and video directly into ATM cell streams. The device is highly pipelined and thus exhibits a very low latency.
Two variants of the ATM Camera V2 are expected to exist. One will be the standalone AVA200, and the other will be modified for direct connection to the Fairisle switch fabric for use in Desk Area Network applications.
The AVA200 version is designed for desktop use and is housed in an attractive custom designed box shown in Figure 1. The unit has 3 physical video channels and 3 audio channels. One of the video connectors is usually an SVHS connector

and the other two are 75

BNC connectors, although any combination of these inputs is possible. The SVHS connector has separate luminance and chrominance inputs giving much better picture quality and should be used where a high quality video source is available.
The audio connectors are 3.5mm stereo jacks with the left channel connected to the tip as per most audio standards. All audio inputs are nominally line level

, although Audio input 1 may be configured to accept microphone level signals

.
The AVA200 network interface is ATM Forum standard 100Mbps or 140Mbps TAXI over optical fibre, whereas the DAN variant has the standard 96-way Fairisle backplane connector allowing direct connection to the DAN. The simplification of the ATM interface makes the DAN version cheaper to produce.
The unit has 5 LEDs on the front panel. From the left these are:
The bicolour ATM LED is red when the fibre Rx connection is not receiving photons, and green when there is light.
The blue RX LED is on when the microcontroller is in the ATM Rx interrupt handler.
The red TX LED is on when the transmission Xilinx is sending a cell.
The yellow VIDEO LED is on when the DMA Xilinx is capturing a frame into the video FIFOs.
The green AUDIO LED is on when the DMA Xilinx is capturing audio from the codec.
The rear panel contains an RS232C serial line over which diagnostics are output. A simple debugging monitor may also be accessed via this interface. The use of this interface is described in Section 6. The power switch is also located on the rear panel. The other connectors are an 8-pin mini-DIN for the external power supply, and an auxiliary connector which provides power and an

bus for controlling peripherals such as camera pan/tilt mounts

.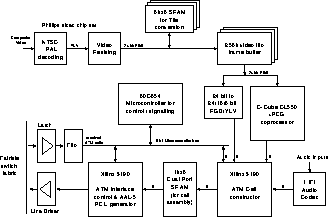 Figure 2: ATM Camera V2 Major Datapaths (DAN variant).

---


Next:
Hardware Description
Up:
The ATM Camera V2
Previous:
The ATM Camera V2
---
---
Ian Pratt and Paul Barham