Thirty Years of Contemporary Art
Jesus College, Cambridge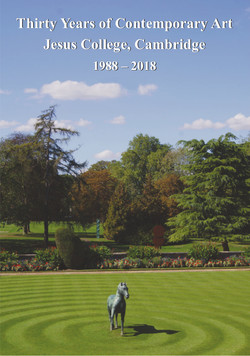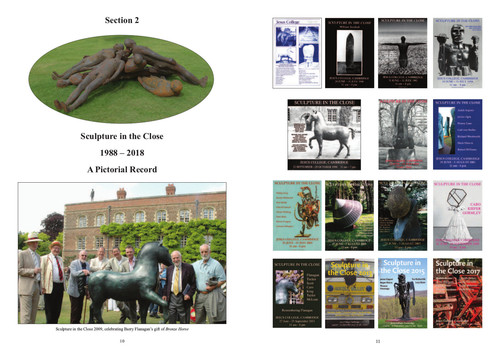 The book is A4-sized with 80 pages. It is in three parts, each with many illustrations. The first is a chronological record of art activity at Jesus College since the first Sculpture in the Close exhibition in 1988, the second a pictorial record of 15 Sculpture in the Close exhibitions and the third part illustrates the college's permanent sculpture collection.

The book will cost £12 if it is collected from the Porters' Lodge at Jesus.

It can be purchased online at https://www.jesus.cam.ac.uk/alumni/gift-shop where you will be given the option of paying by credit or debit card (as a PayPal guest) or using a Paypal Account. It may also be obtained from the Development Office at Jesus College by post or in person by cheque made payable to Jesus College Cambridge.