Scanning/Copying/Printing on holly
Printing or Copying
Copying is straightforward and needs no special instructions.
Printing - this machine can be used as a normal colour printer by printing to holly.
Scanning
Basic Procedure for Sending Scan Files by E-mail
This section explains the basic procedure for sending scan files by e-mail. Obviously there are a great many buttons (both real and touch screen) which you could press, but the usual operations are simple and reasonably intuitive. This page only describes the basic functions.
A copy of this document is displayed next to the machine, so you do not have to print out this page
Start by pressing the Menu button and then Scan/Fax on the touch screen to take you to the scanner screen.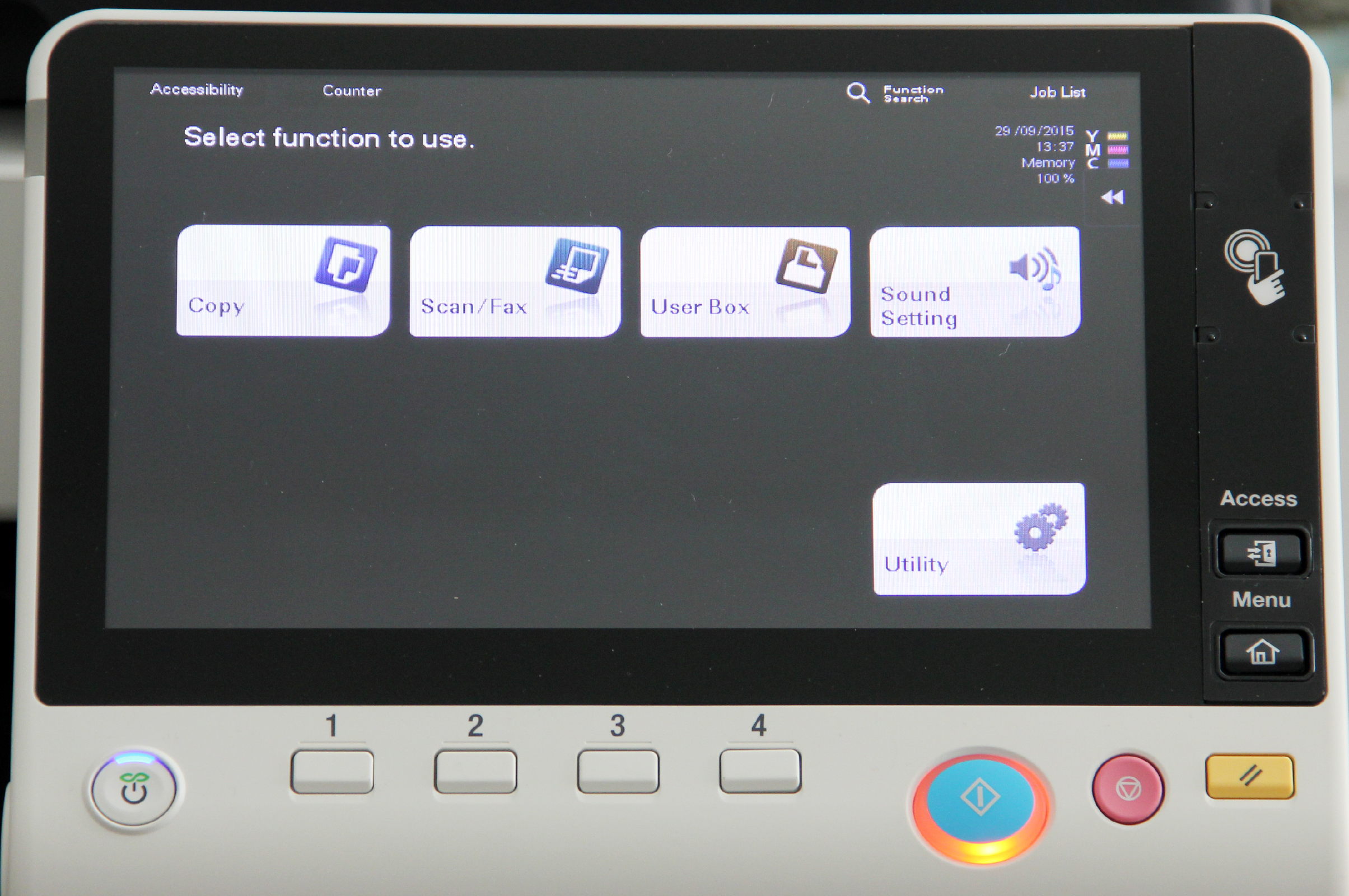 The initial screen looks like this:
Place originals. You can either do this directly on the copier glass, or if scanning multiple pages, use the sheet feeder on the top.
If necessary, select the various buttons along the bottom to specify scanner settings such as resolution and scan size, defaults are displayed on the buttons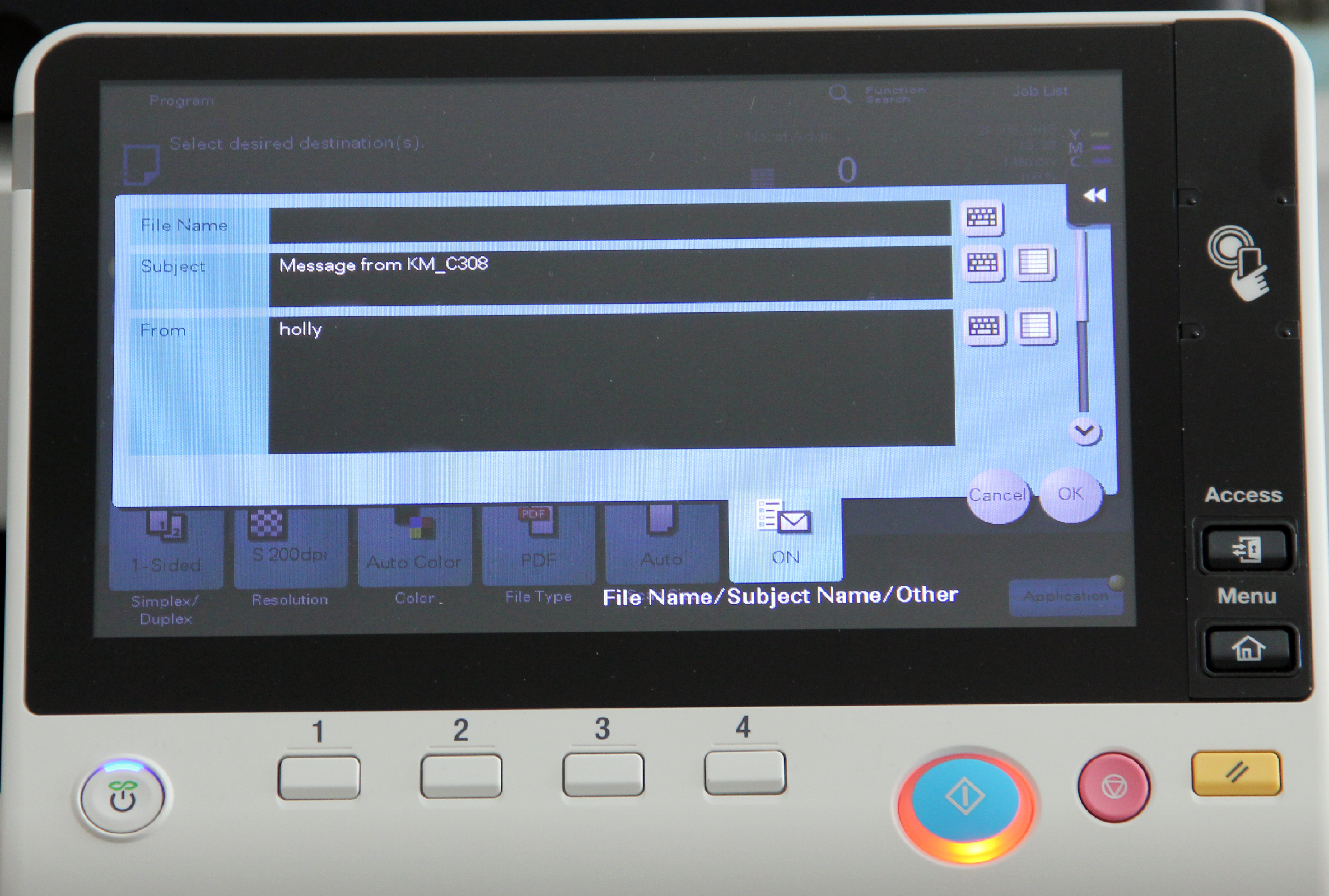 Filename, or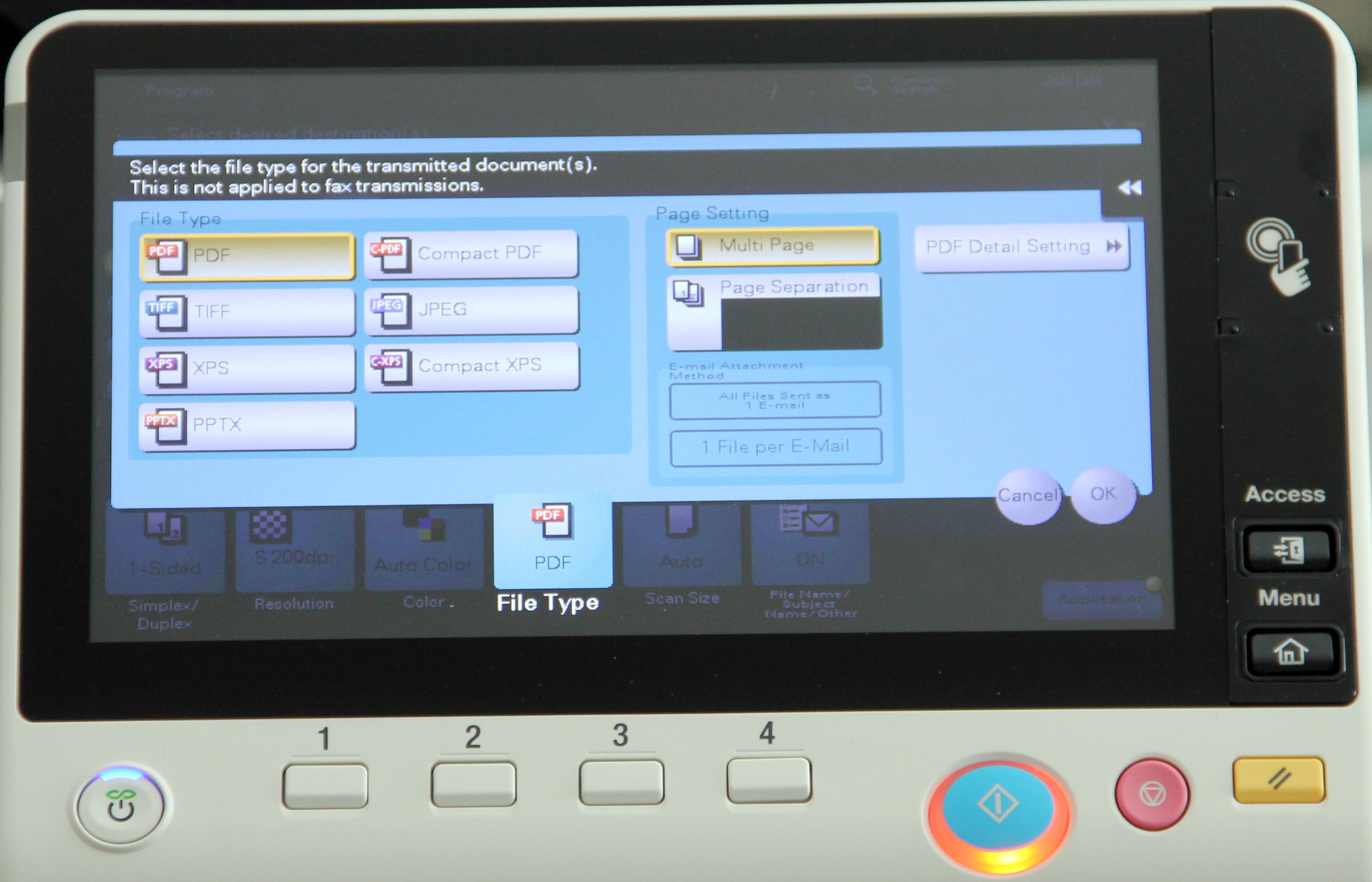 Filetype
Specify the destination by pressing Direct Input on the front screen.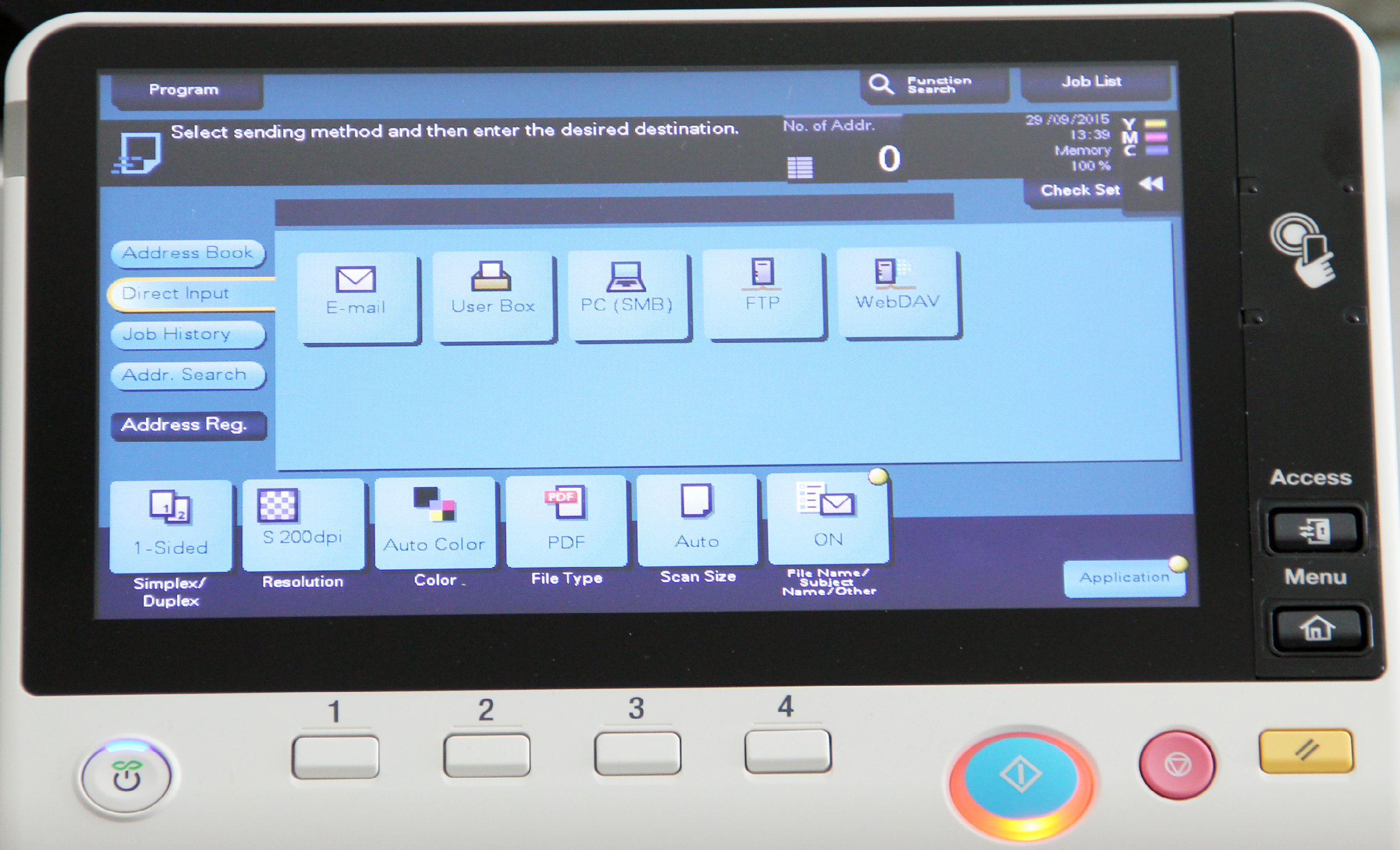 and then select E-mail. You can then enter an email address using the virtual keyboard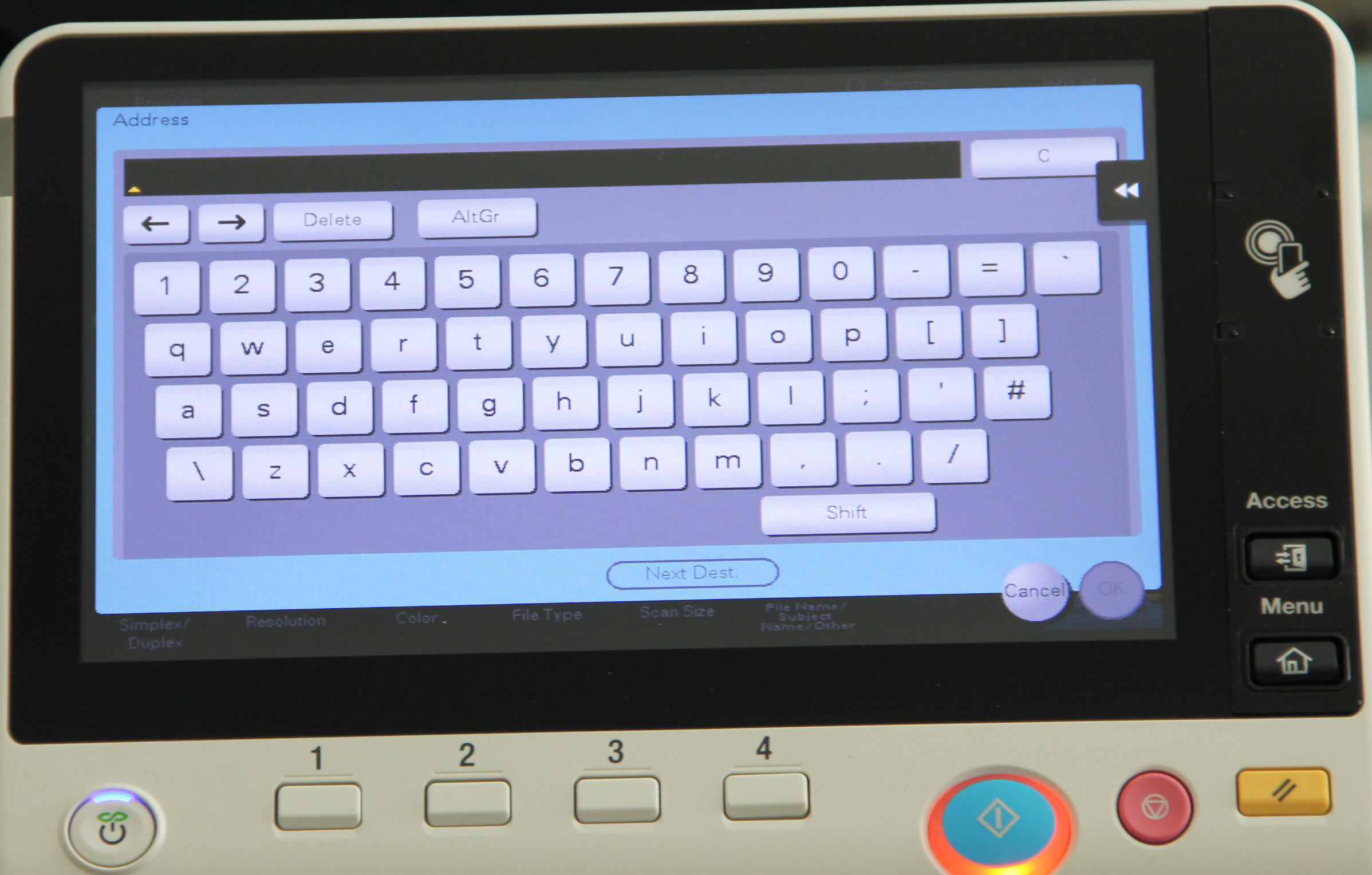 (Note that you access the "@" key by pressing Shift).
Note that you can only send to addresses within the Computer Lab, so addresses must be of the form CRSID or [Javascript required]. Attemping to email any other addresses, including [Javascript required]. will fail.
Alternatively, an email address can be stored permanently in the Address Book by selecting Address reg. on the front screen and then Input New Address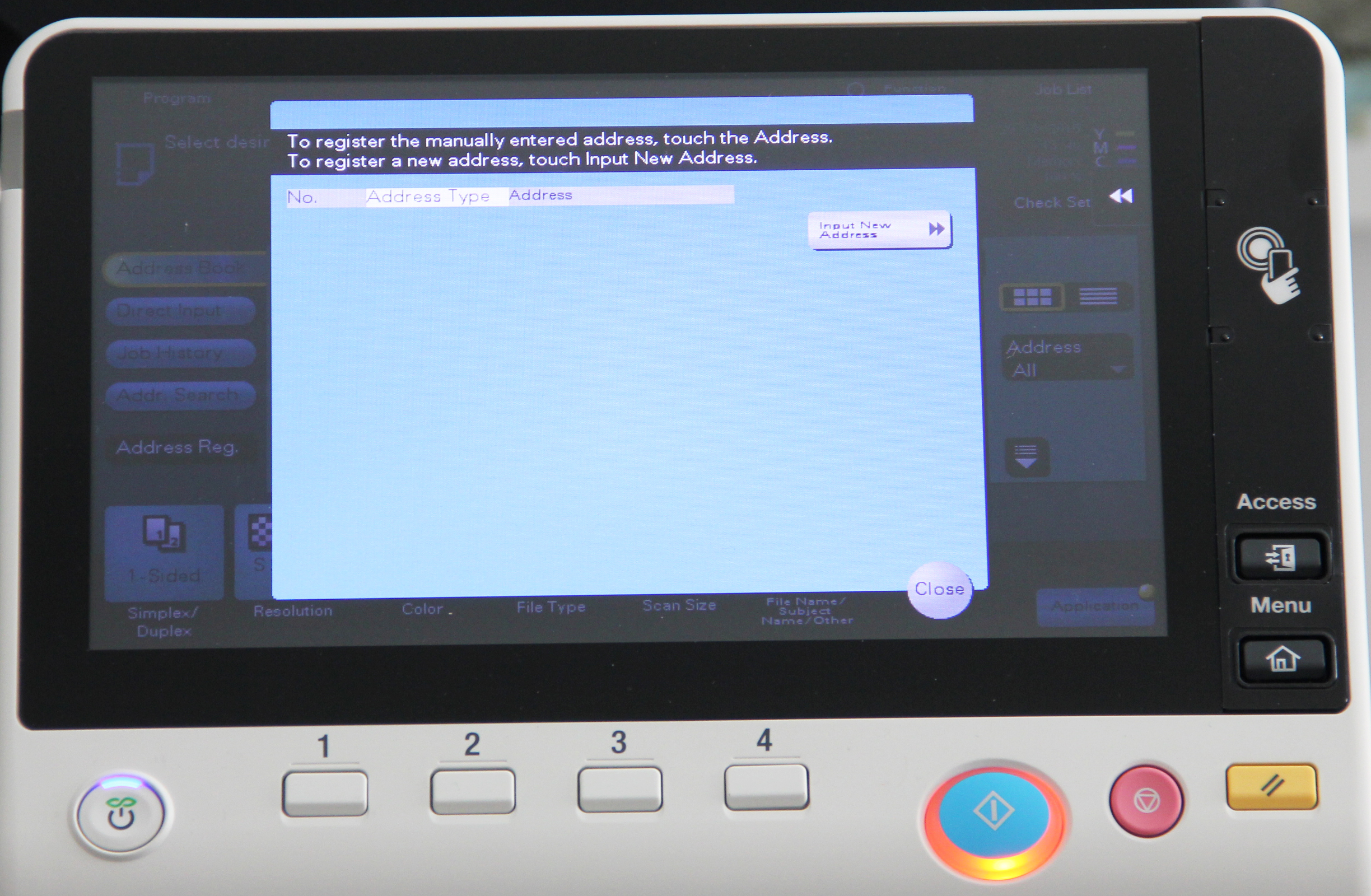 It will then appear in the Address book area (you may have to select All to see it). That address can subsequently be selected by touching it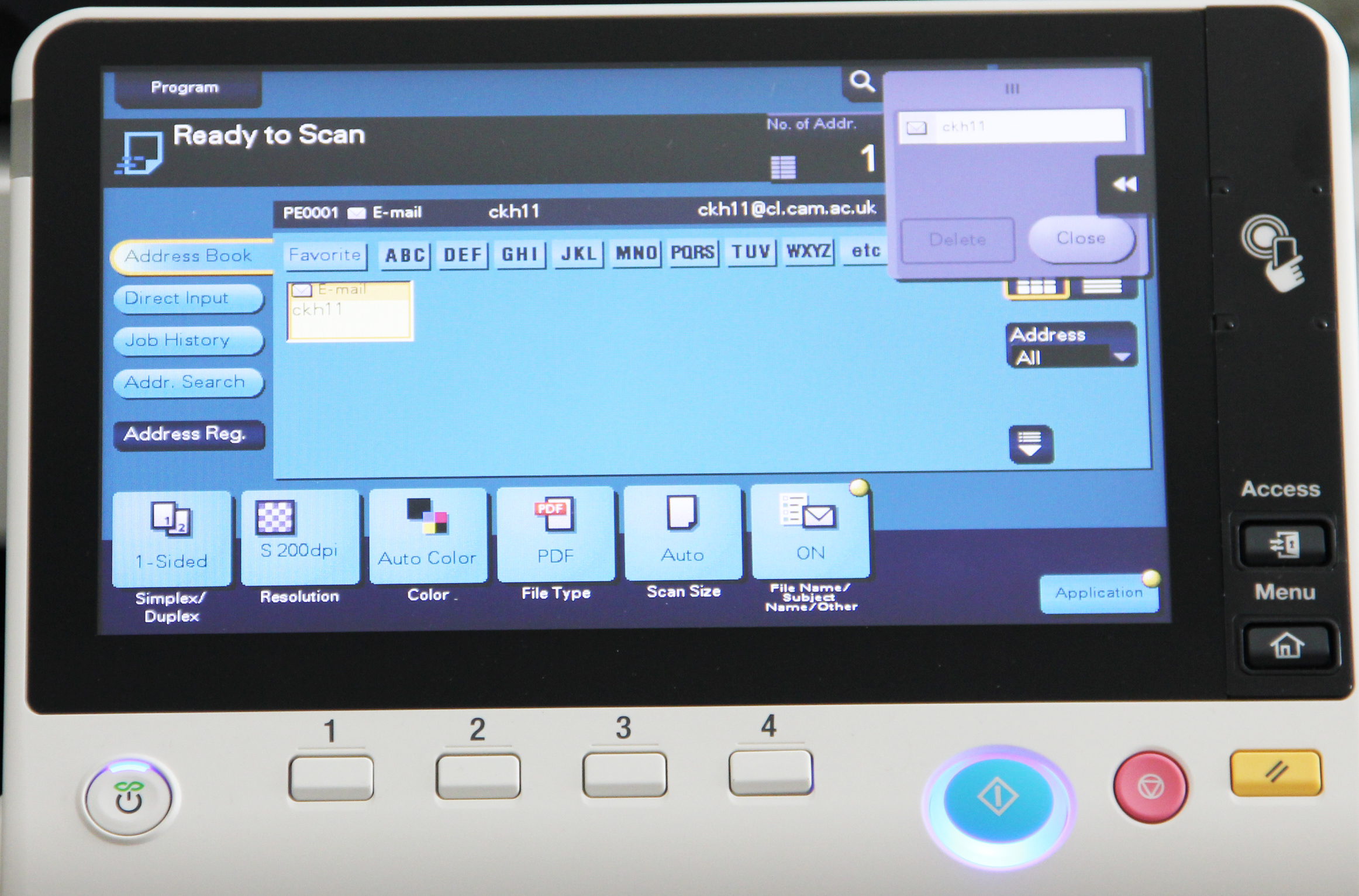 .
When happy, press the Start button (the large glowing oval button below the screen), If everything is ready to go it will be glowing blue, if it still needs information it will be orange.
There is no indication on the screen that scanning has succeeded, but you should get an error message if it hasn't.